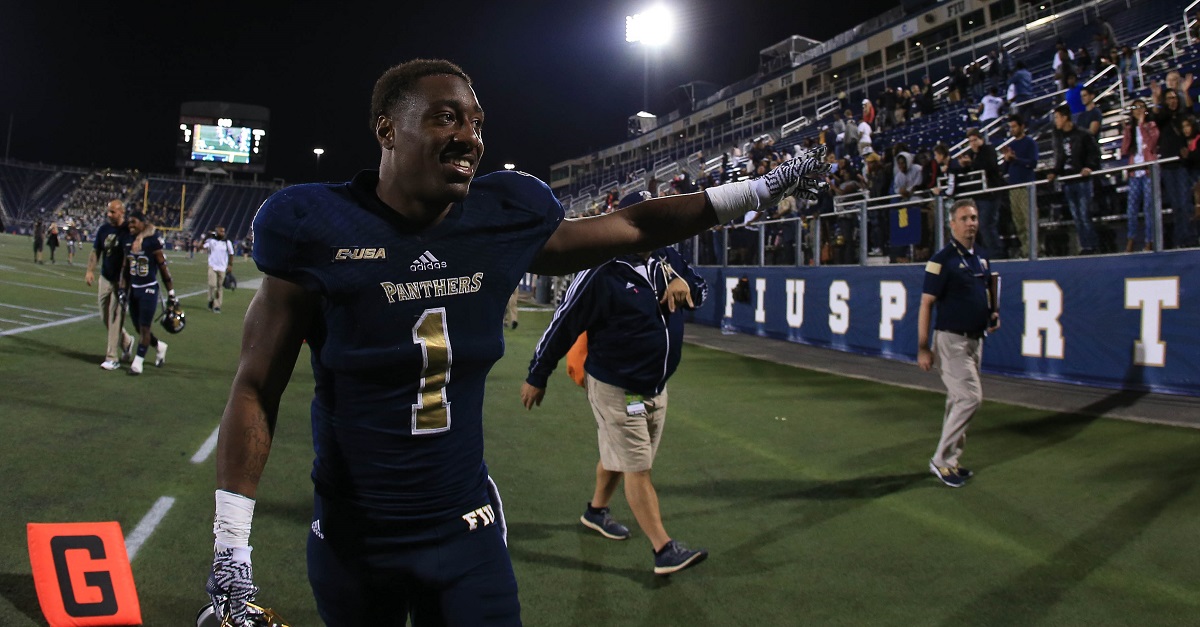 Rob Foldy/Getty Images
MIAMI, FL - NOVEMBER 19: Alex Gardner #1 of the FIU Panthers walks off the field after becoming the all-time school leading rusher during the game against the Marshall Thundering Herd on November 19, 2016 in Miami, Florida. (Photo by Rob Foldy/Getty Images)
This might be one of the most unusual things we have seen in a while.
Florida International played in Birmingham last week after Hurricane Irma forced them to move their Week 2 game, and they have already cancelled their Week 3 game against Indiana after they were initially unable to return to the Miami area in a timely manner.
With the Indiana game now cancelled, Florida International has now scheduled a makeup game against UMass on Dec. 2. The game has one condition, though: Florida International cannot be playing in the C-USA Championship Game in order to play the contest.
It all makes sense, but it is one of the most bizarre scheduling conditions we have ever seen, since the game could conceivably be cancelled if Florida International does make the C-USA title game. They currently aren't projected to, but this is college football, the land where anything can happen.
FIU's next scheduled game isn't until Sept. 23 in Houston against Rice.