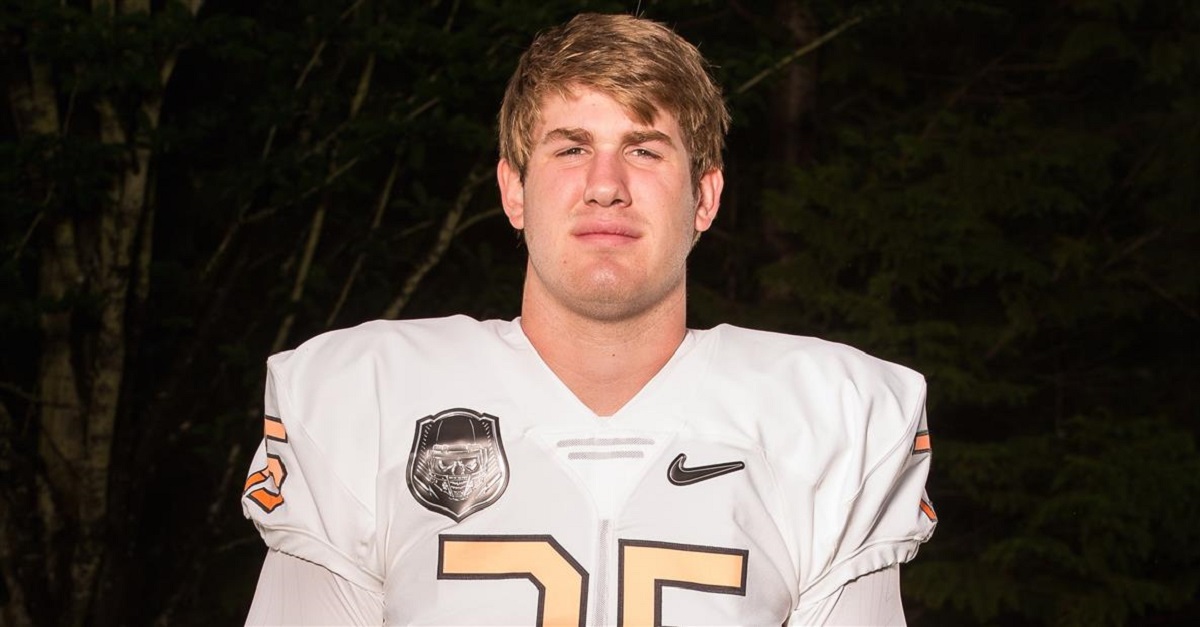 Brian Perroni, 247Sports
Brian Perroni, 247Sports
Isaiah Wilson wasn't the only huge five-star lineman to announce his commitment on Friday.
Joining Wilson in the commitment ranks is five-star offensive tackle Walker Little (6-foot-8, 305 pounds, Bellaire, Tex.), who spurned the home-state Longhorns on Friday in order to commit to Stanford.
Related: ESPN's No. 2 recruit Isaiah Wilson announces his commitment
Stanford had been the favorite for Little for a while, but Texas had made a legitimate push for the five-star tackle. This included a visit from new head coach Tom Herman just last week.
Little joins what is a quality, but small class for Stanford in 2017. He joins quarterback David Mills to make two five-star commits for the Cardinal's, but Stanford only has eight known commitments right now.
Despite the academic restrictions a school like Stanford has, head coach David Shaw has still done well in recruiting over the past few years. The Cardinal ranked in the Top 25 in recruiting in the past three class, and their class this year still has two five-stars and three four-stars despite the small size.
A five-star overall, Little is ranked as the No. 2 overall recruit and the No. 2 offensive tackle by 247Sports.