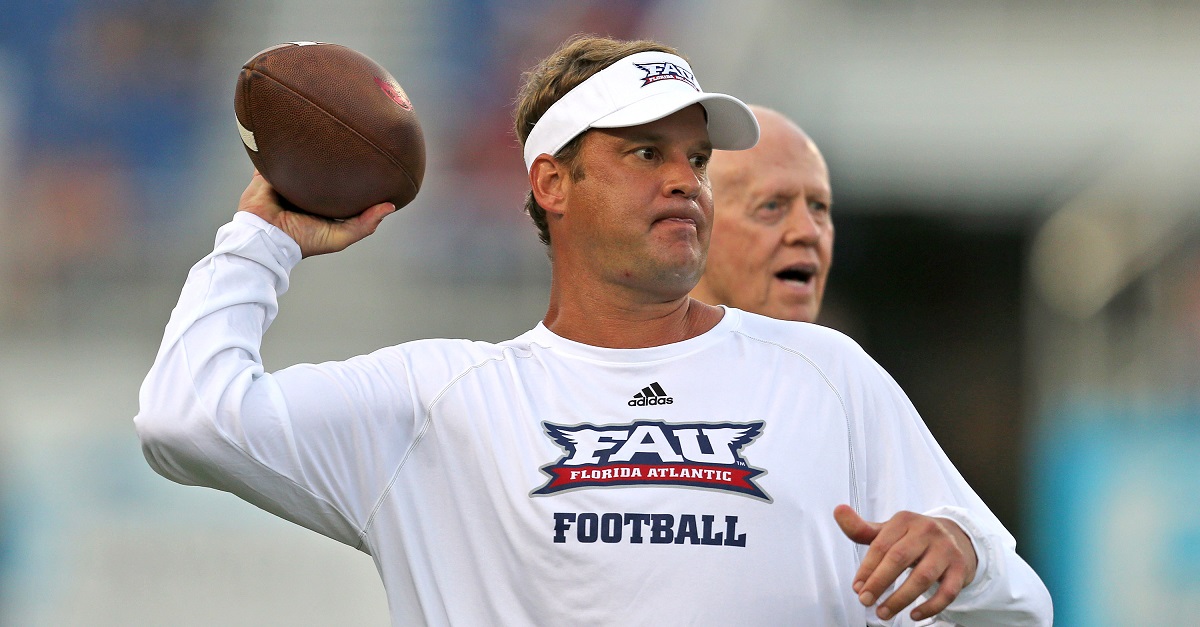 Joel Auerbach/Getty Images
Photo by Joel Auerbach/Getty Images)
Florida Atlantic wants you to know that Lane Kiffin isn't betting on games.
Florida Atlantic was a 6.5-point favorite on Friday night, a line that was spoiled when the Owls took a last-second safety to avoid a potential blocked punt and a touchdown. The safety moved the score from 30-23 to 30-25, and in classic Lane Kiffin fashion, the head coach had a comment for why his team took the two points.
Apparently "didn't want to cover" raised enough eyebrows that a Florida Atlantic spokesperson clarified to the Sun-Sentinel on Saturday that Kiffin meant the remark as a joke.
Kiffin has been more than happy to get people riled up via his Twitter account in the past, so it's no surprise that he's doing it again. It will be interesting to see if he is any more careful in the future, though, since now his school has had to make a remark on his Twitter account's behalf.