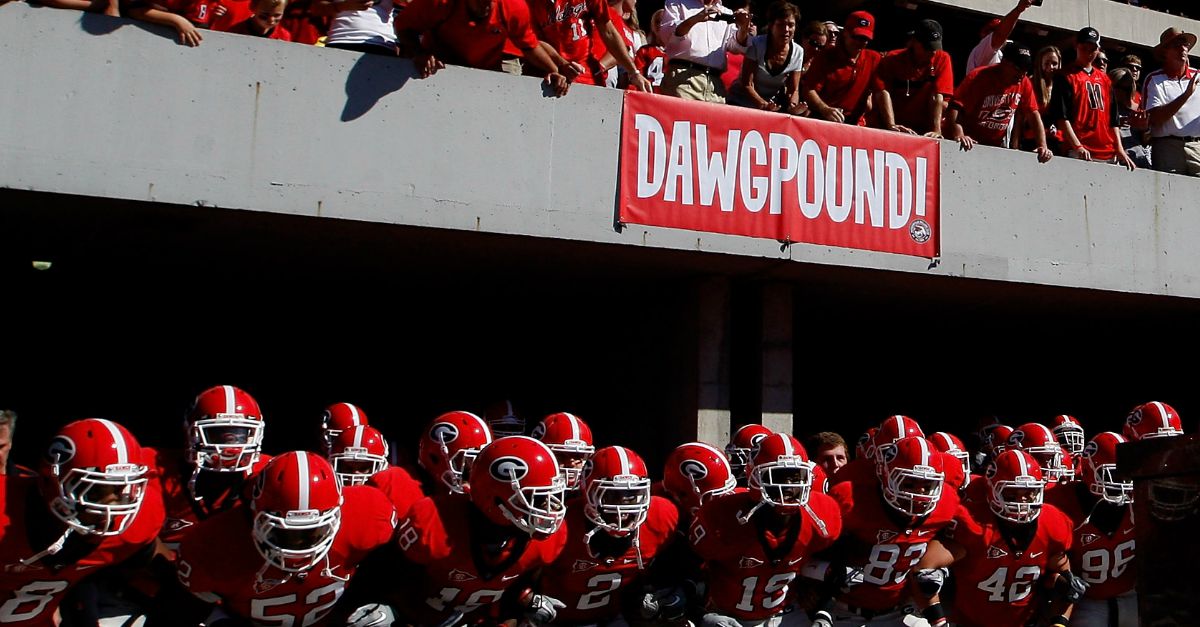 at Sanford Stadium on September 10, 2011 in Athens, Georgia.
Georgia head coach Kirby Smart landed a big-time graduate transfer that the Dawgs' 2016 recruiting class really needed. Offensive lineman graduate transfer Tyler Catalina (6-foot-6, 290 pounds, Holden Ma.) announced that he would be playing his last year of NCAA eligibility at the University of Georgia. Catalina took an official visit to Athens over the weekend, just 11 days after the Georgia coaching staff gave him an official scholarship offer. Catalina took to Twitter to announce his decision.
Catalina, who signed out of high school in 2012 with Rhode Island, was being heavily recruited by Florida as well. He was offered by the Gators in January and took an official visit to Gainesville during the final weekend of January. Catalina was named second-team CAA all-conference in 2015 and was a third-team selection in 2014.