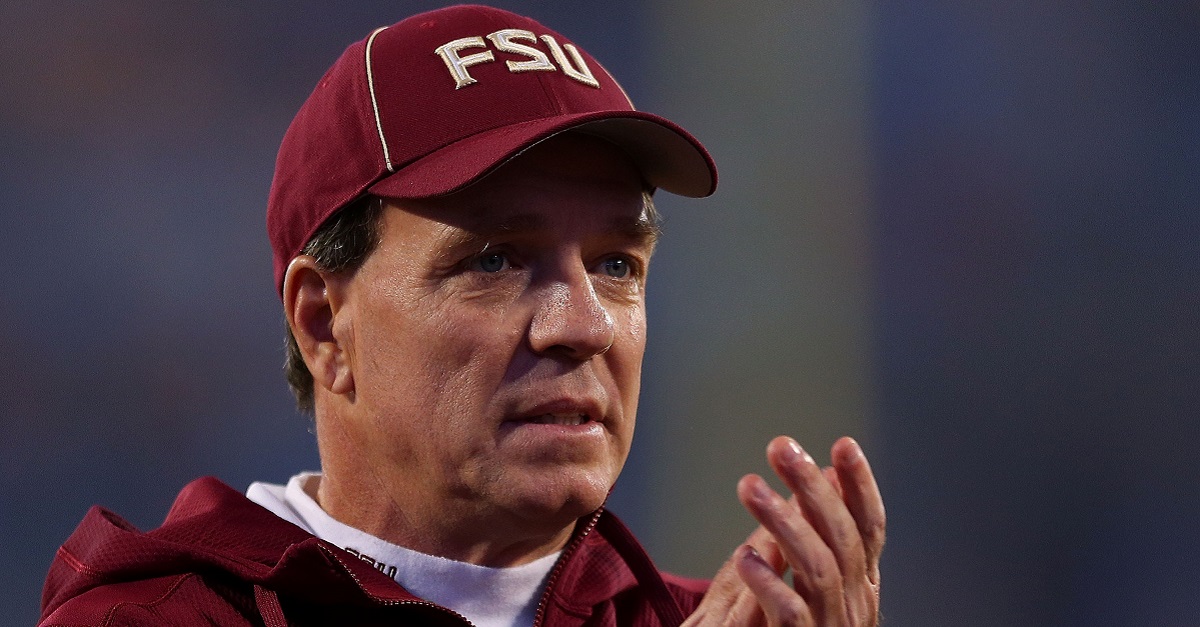 Mike Ehrmann/Getty Images
CHARLOTTE, NC - DECEMBER 06: Florida State Seminoles head coach Jimbo Fisher evaluates his team before the game against the Georgia Tech Yellow Jackets at the ACC Championship game on December 6, 2014 in Charlotte, North Carolina. (Photo by Mike Ehrmann/Getty Images)
The Florida State Seminoles have been something of a fixture when it comes to playing football on Labor Day. Jimbo Fisher's program has opened its season on the first Monday in September six different times since 2005 and, with some of those contests coming against arch rival Miami in high-profile fashion, it is easy to remember.
With that said, Florida State is getting away from that pseudo-tradition in 2017, as the 'Noles will open against the Alabama Crimson Tide in Atlanta. That, of course, is a tremendously anticipated game but, according to a report from Ira Schoffel of Rivals, FSU will be getting back into the Labor Day market for the 2018 campaign.
The report indicates that the Seminoles will open against the Virginia Tech Hokies in an ACC battle on Sept. 3, 2018 and Florida State will put its 4-2 record on the line when it comes to the holiday. Obviously, it is very early to begin looking ahead to the 2018 slate but it is tough one with FSU taking on both Florida (as usual) and Notre Dame in non-conference play.
Florida State and Virginia Tech doing battle in the season opener for next season won't produce quite as much buzz as the 'Noles and Crimson Tide facing off in Atlanta. Still, it should be a lot of fun.