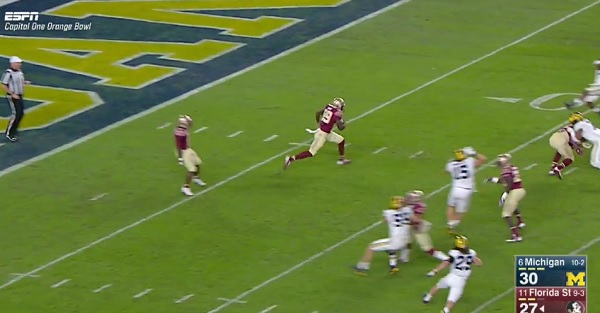 Clippit/Screenshot
If you missed the Orange Bowl, you missed an insanely great football game.
Michigan overcame a two touchdown deficit to take a 30-27 lead late in the game, and it looked like the Seminoles would be stuck in dire straits with only 90 seconds left to take the lead. However, the above kickoff return — which was nearly botched after it was brought out of the end zone led — put Florida State in position to score the game winning touchdown.
Of course, the game wasn't over there. Michigan then blocked the ensuing PAT and took it back for the two points, putting them in position to win the game with a field. However, there simply wasn't enough time left and Florida State walked away with its 10th win of the season.