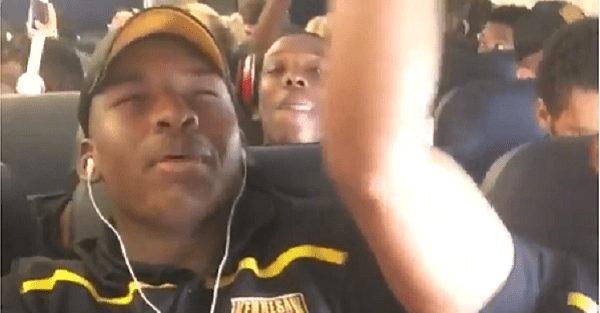 Twitter/@TheDayOfZay
Going to play college football at a Division-I school can be a big adjustment for a lot of guys. For some that means the level of play, for others it's the weekly workload and for some it's the traveling. That last one is definitely the case for redshirt freshman Keagan Jordan who was going to an away game via plane for the first time.
Apparently Jordan has never flown on a plane or at least is not comfortable on them because this was his reaction and it is absolutely priceless:
Jordan was so scared that he actually just passed out. I guess that made the ride up to Duquesne a whole lot easier though.
[h/t FOX Sports]