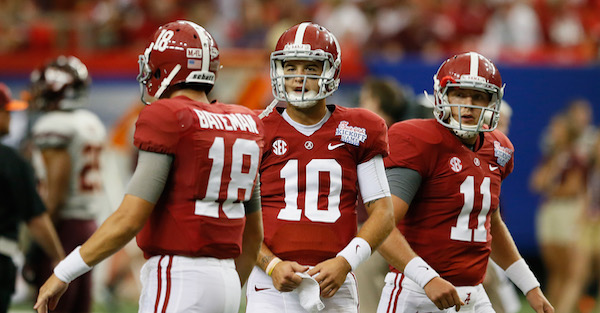 Kevin C. Cox/Getty Images
at Georgia Dome on August 31, 2013 in Atlanta, Georgia.
North Texas fell to Army in overtime Tuesday afternoon of the Heart of Dallas Bowl, but former Alabama quarterback Alec Morris had a relatively dazzling performance.
Morris threw for 304 yards, three touchdowns and one interception. The game ended after North Texas couldn't convert a 4th-and-9 in overtime, a Morris incompletion.
After the game, Morris shared this lovely message on Twitter:
The Black Knights defeated the Mean Green, 38-31, Tuesday afternoon.