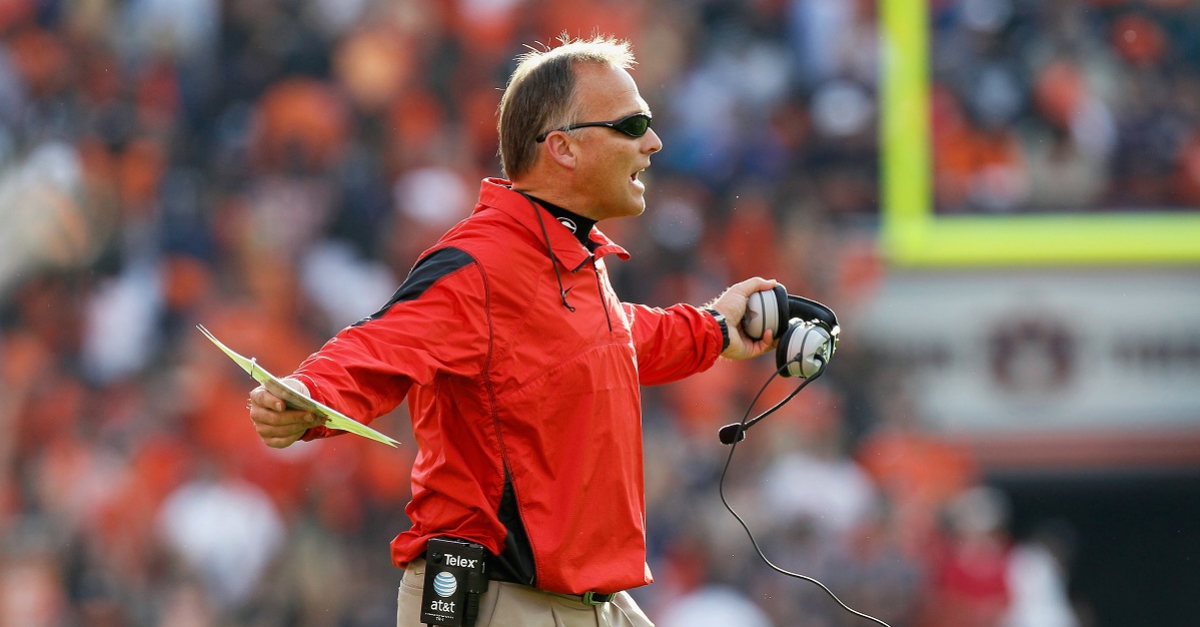 Kevin Cox/Getty Images
AUBURN, AL - NOVEMBER 13: Head coach Mark Richt of the Georgia Bulldogs against the Auburn Tigers at Jordan-Hare Stadium on November 13, 2010 in Auburn, Alabama. (Photo by Kevin C. Cox/Getty Images)
It's not new for a former coach to badmouth a school in an interview, but this one will hit quite hard for fans of the Georgia Bulldogs.
Mike Ekeler is the current defensive coordinator for North Texas, but he spent the 2014 and 2015 seasons at Georgia as a linebackers coach. In a recent interview with the North Texas Daily, Ekeler didn't exactly reflect kindly on his time with the Bulldogs.
"I've worked at some of the greatest schools history-wise in the game," Ekeler said. "But what it boils down to is people. You can be at the University of Georgia and be miserable if you're working with shitty people. I really enjoy my work environment and the players here."
That doesn't seem to inspire confidence about his environment at Georgia.
Saturday Down South points out that Ekeler has had positive things to say in the past about former Georgia coach Mark Richt, so it's not likely that Richt was the problem here.
RELATED: CBS's Gary Danielson thinks a backup is the best RB in the SEC
Who may be under fire here is former Georgia and current Alabama defensive coordinator Jeremy Pruitt. Pruitt had reportedly developed a "toxic" relationship at Georgia prior to Richt's firing, and it is possible that the toxicity there trickled down to the rest of the defensive staff.
At least Ekeler appears to be enjoying his time at North Texas.