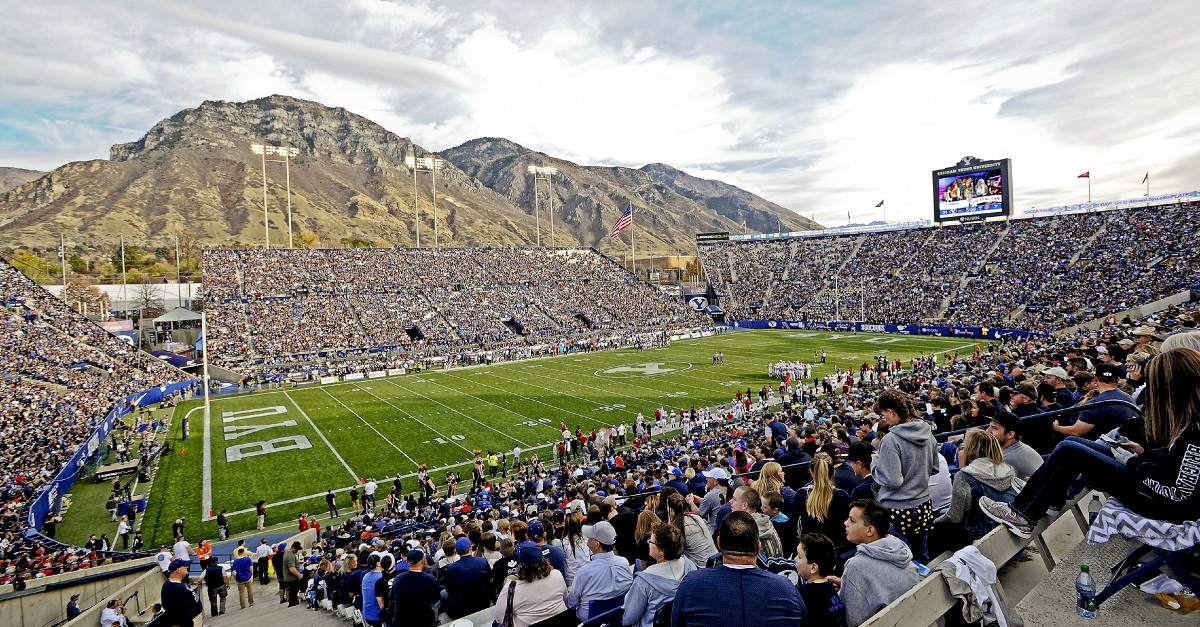 Gene Sweeney Jr./Getty Images
PROVO, UT - NOVEMBER 12: General view of LaVell Edwards Stadium during the game between the Southern Utah Thunderbirds and the Brigham Young Cougars on November 12, 2016 in Provo Utah. (Photo by Gene Sweeney Jr/Getty Images) *** Local Caption ***
According to the Salt Lake Tribune, former BYU head coach Lavell Edwards has died at age 86.
Edwards is one of the most accomplished head coaches in the history of college football, compiling 257 wins over 29 seasons at BYU. He was the head coach of the Cougars during their famous 1984 campaign, where the school won its first — and only — national title.
Several coaches emerged under the Edwards coaching tree, including Mike Holmgren, Norm Chow, and Andy Reid. Former BYU quarterback Ty Detmer, who won the 1990 Heisman Trophy under Edwards' tutelage, is also currently serving as BYU's offensive coordinator.
Edwards' final season with BYU was in 2000, and the school has since named their stadium after the coach. Edwards is survived by his wife and three children.