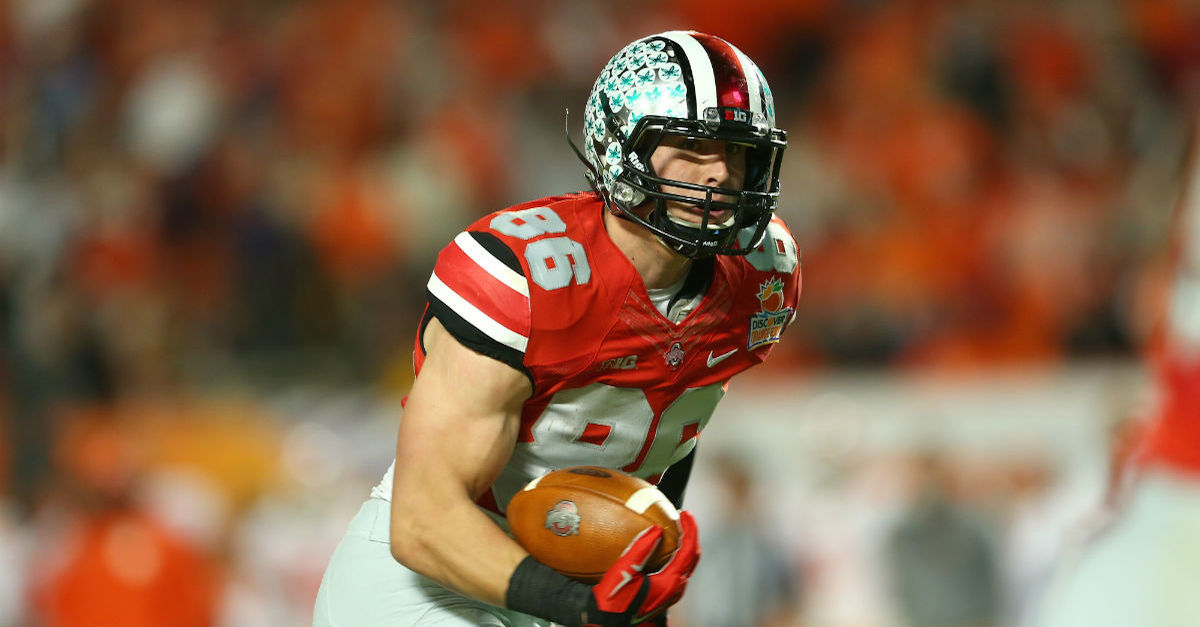 This is really awesome. Denver Broncos tight end Jeff Heuerman won Super Bowl 50 on Sunday night when his team, the Denver Broncos beat the Carolina Panthers and as a result, he's one of the only players to say that he's won both a Super Bowl and a College Football Playoff championship.
Heuerman was drafted at No. 92 overall by the Broncos in the third round of the 2015 NFL Draft — the same year that Ohio State beat the Oregon Ducks in the first ever CFP national championship game. During his senior year at OSU he caught 207 yards and two touchdowns for the Buckeyes. Although he technically won Super Bowl 50 as a member of the Broncos, he didn't actually play. You see, Heuerman tore his ACL in Denver's rookie camp, ruling him out for the entire 2015 season. So although he has technically won both a CFP national championship and a Super Bowl, he hasn't exactly played in both.
I guess we'll still be on the search for that player who has physically played in and won both in the years moving forward.
[H/T: College Football Talk]