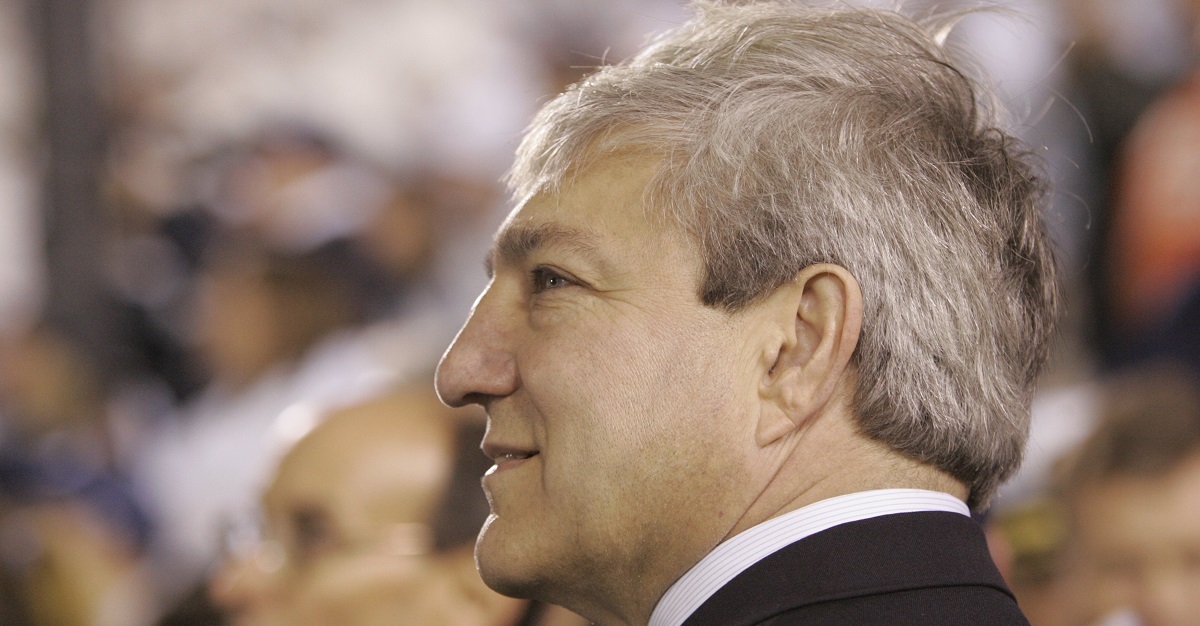 Hunter Martin/Getty Images
UNIVERSITY PARK, PA - OCTOBER 27: University President Graham Spanier of the Penn State Nittany Lions watches warmups before the game against the Ohio State Buckeyes at Beaver Stadium on October 27, 2007 in University Park, Pennsylvania. Ohio State won 37-17. (Photo by Hunter Martin/Getty Images)
On Friday, former Penn State president Graham Spanier was convicted on misdemeanor child endangerment charges as a result of the 2011 Jerry Sandusky sex abuse scandal.
Spanier was also found not guilty on a second child endangerment charge and conspiracy.
Spanier's conviction comes after two other Penn State officials, ex-Athletics Director Tim Curley and former university Vice President Gary Schultz, pleaded guilty to child endangerment charges. Curley and Schultz then testified against Spanier during his trial.
The charges date back to a 2001 incident where Jerry Sandusky was reported to have taken a boy into the showers. Spanier, Schultz, and Curley were the administrators involved in the complaint, which was never reported to authorities.