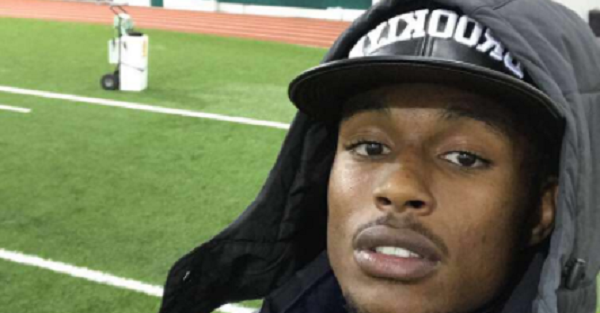 Twitter/@LOCKSnLOADED_3
Before landing with the Texas Longhorns, Kai Locksley was committed to the Florida State Seminoles and he has had an interesting ride. Locksley was once a top quarterback recruit coming out of Baltimore but, once he arrived in Austin, nothing went according to plan.
After a position change from quarterback to wide receiver, it became public knowledge that Locksley was leaving the Texas program, to the point where he was set to transfer to Arizona Western. Now, however, Locksley appears set to transfer to Marshall instead, as he announced the decision via Twitter.
Judging by the images associated with the announcement, it appears that the former four-star quarterback will move back to his original position. At his recruiting peak, Locksley was seen as one of the top 10 quarterback prospects nationally in the Class of 2015 and, even if the shine has come off his star to an extent, the 6'3, 188-pound athlete is a big-time addition for the Thundering Herd.
At this point, it would be at least a mild surprise of Kai Locksley ever fulfilled his considerable potential as a signal-caller at the college level. With that said, he will have a fresh start at Marshall and talent has never been an issue so the possibility of success certainly exists.