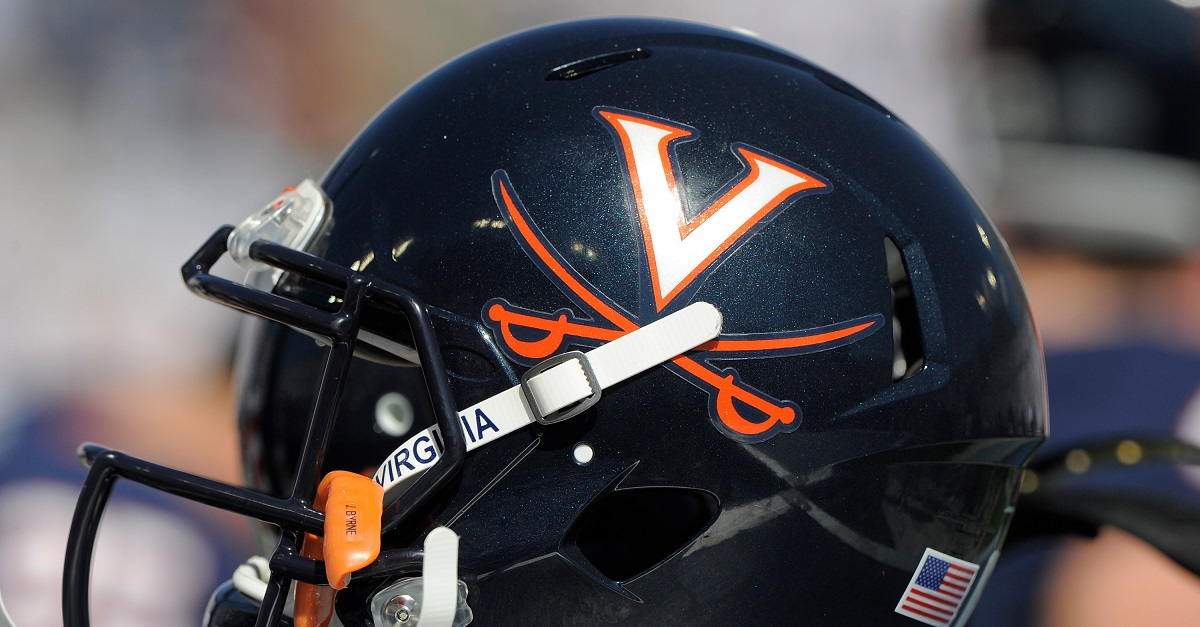 Gene Sweeney Jr./Getty Images
PROVO, UT - SEPTEMBER 20: Close up view of a Virginia Cavaliers helmet during their game against the Brigham Young Cougars at LaVell Edwards Stadium on September 20, 2014 in Provo, Utah. (Photo by Gene Sweeney Jr/Getty Images )
Former Virginia wide receiver Aidan Howard is suing the school for a "culture of bullying, abuse, harassment, and discrimination." According to Howard's lawsuit, he claims to have witnessed football players force teammates to imitate and mimic sexual acts and forced players to fight and wrestle while naked or partially naked.
The lawsuit also specifically names three other defendants in wide receivers coach Marques Hagans as well as teammates Doni Dowling and David Eldridge, but head coach Bronco Mendenhall was not named as a defendant in the suit.
In the lawsuit, Howard also claims that coach Hagans knew about injuries that were a result of fights that were staged in the locker room. He also alleges that the school, school officials, students and coaches may have been in violation of Title IX because verbal insults that were thrown at players. Hagan has also been diagnosed with a learning disability, which he believes led to some of the allegedly discriminatory insults directed at him.
Howard's suit also claims that coaches did nothing to reprimand the players physically and verbally assaulting him, and even ignored NCAA rules against hazing, bullying and discrimination.
Howard was granted a release from the Virginia program in August. He transferred to Robert Morris University.
[h/t CollegeFootballTalk]