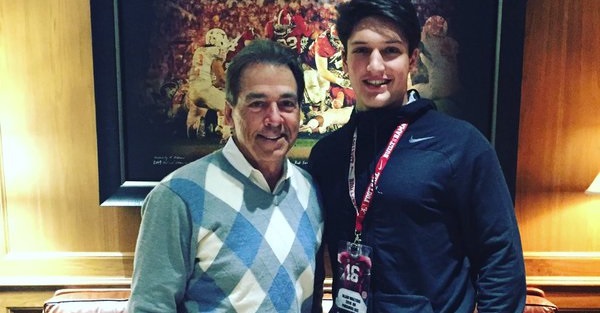 Twitter/Allan Walters
This is about as big of a recruiting upset as you can have.
Four-star quarterback Allan Walters (6-foot-1, 200 pounds, Highstown, NJ.) is one of the top-rated pro-style passers of the 2018 recruiting class. Walters has offers from the usual schools you would expect for that caliber of a recruit: Michigan, Alabama, Louisville, Texas A&M… you get the idea.
However, Walters doesn't plan to attend any of those known football power schools. Instead, Walters announced his commitment on Friday to Vanderbilt.
This may go without saying, but this is a huge get for Vanderbilt.
Vandy currently doesn't have any four-star commits in their 2017 class, and Walters becomes their first commit for 2018. The Commodores are usually able to scrape up a four-star every now-and-then, but they have still finished last in the SEC in recruiting over the past four cycles. If head coach Derek Mason hopes to buck that trend, then Walters is definitely a good start.