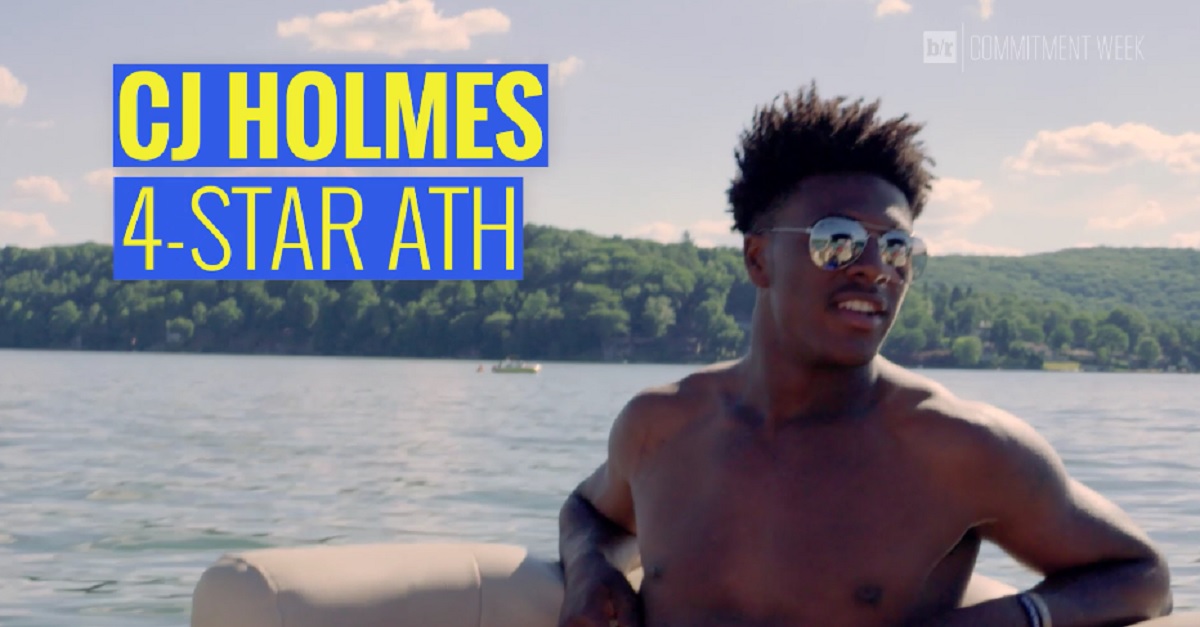 That is an ending that I didn't quite see coming.
As part of Bleacher Report's "Commitment Week" series, four-star athlete C.J. Holmes (6-foot-0, 200 pounds, Cheshire, CT) had to do something to stick out from his peers. And he did, but announcing his commitment via a fishing boat.
In the video, Holmes is hanging out with his friends on the lake, where he comes across items of a couple of teams before discarding them. First was an Alabama helmet, and second was a Tennessee jersey.
RELATED: Four-star and 6?5? WR Nico Collins says this team is his leader
Then, Holmes hooks something for a third time, and what he and his friends pull up is a bit of a surprise: it's a leprechaun, with a Notre Dame jersey in tow to gift to Holmes.
Holmes becomes Notre Dame's 14th commitment of the 2017 recruiting class, and likely the first one to commit via leprechaun on a fishing boat. I didn't check that, but I think we can all make the right educated guess there.