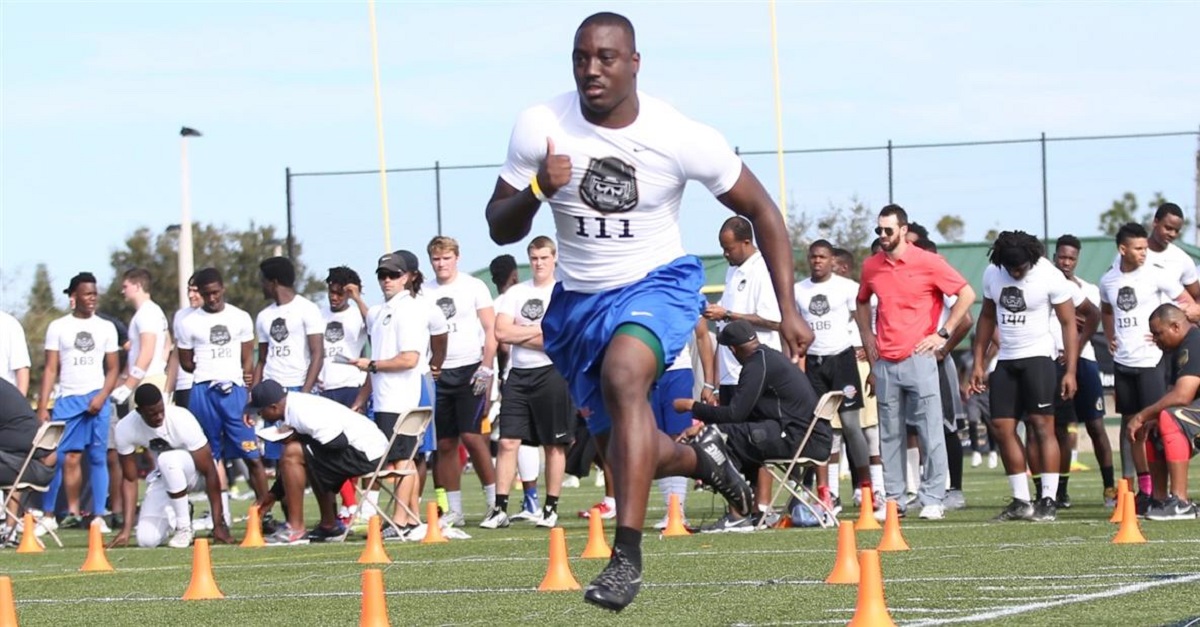 247Sports
Looks like Charlie Strong has a big recruiting challenge as he takes over the reigns at South Florida.
One of USF's top commits, four-star athlete Bruce Judson (5-foot-9, 203 pounds, Cocoa, Fla.), is currently weighing his options after all the coaching turnover in Tampa over the last month. Because of that, Judson is somewhat reopening is recruiting, saying he is exploring options at three other schools in addition to South Florida.
Related: Five-star CB Lamont Wade makes game-changing commitment to rising school
Those other three schools: Virginia Tech, Oregon, and Kentucky.
Oregon is obviously significant as that is where former USF head coach Willie Taggart went after this season. Judson is by far USF's highest-rated recruit, and if Taggart is able to bring him to Eugene… that would be a major blow to Strong and the Bulls.