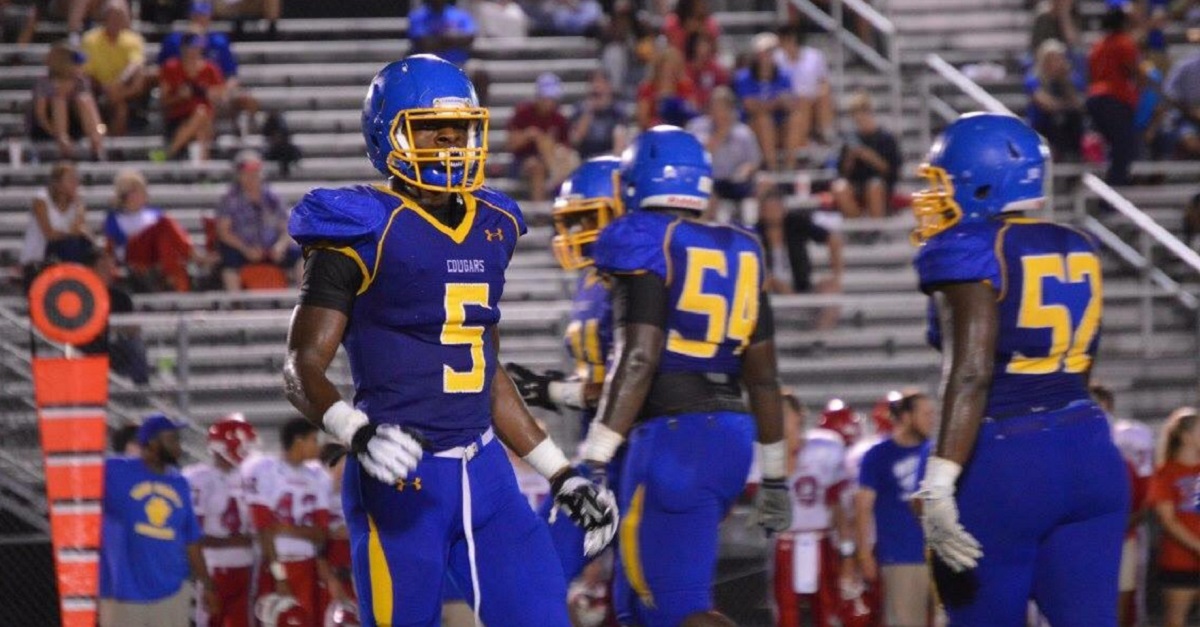 Twitter/Markaviest Bryant
Four-star defensive end Markaviest Bryant made a bit of a surprise on Wednesday morning, as the 6-foot-4 lineman announced that he would be committing to Auburn over favorites LSU and Georgia.
Related: Four-star 6'6″ tight end Zech Byrd adds unexpected twist to signing day
Auburn had the benefit of Bryant's last official visit before National Signing Day, which apparently helped them land the four-star. Besides LSU and Georgia, Alabama had also been hot on the Bryant recruiting trail, as Nick Saban had an in-home visit with Bryant just a week ago per 247Sports.
Bryant's signing helped push Auburn into the Top 10 over in 247Sports' recruiting rankings, as the Tigers current sit at No. 9. They have 23 commitments total for the 2017 class after Bryant's commitment.