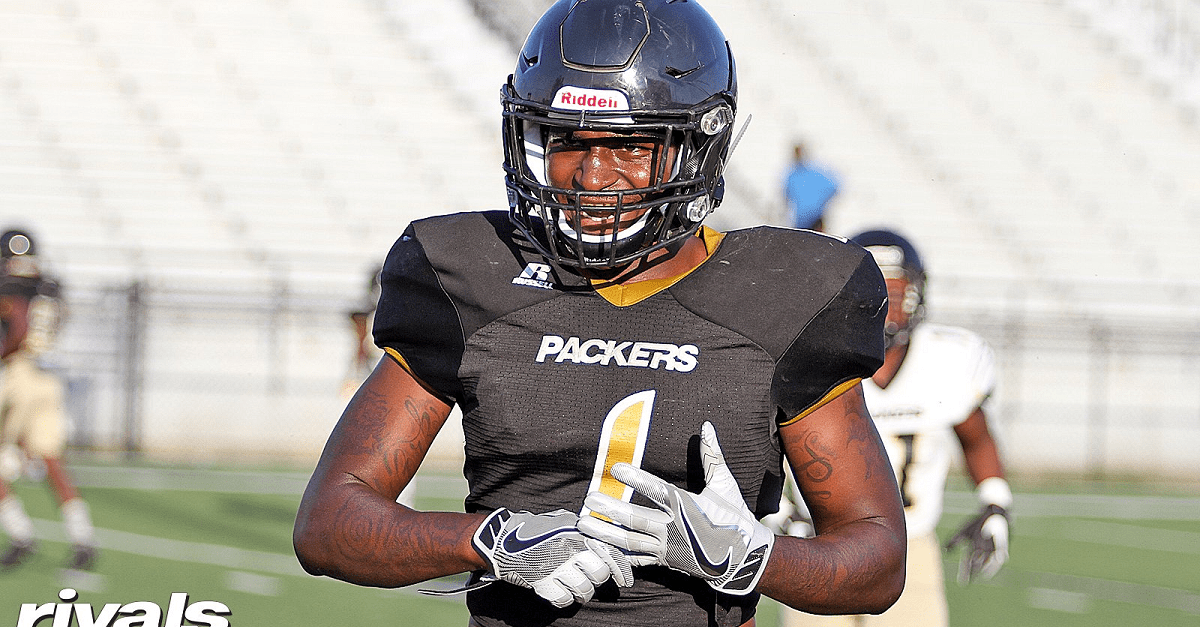 @ChadSimmons_/Twitter
@ChadSimmons_/Twitter
The Alabama Crimson Tide have been in the driver's seat for four-star OLB J.J. Peterson for a while now, but the Auburn Tigers have jumped into consideration. The Colquitt County High School standout revealed the news Saturday that the Tigers had clawed their way into getting a serious look from Peterson.
Keith Niebuhr of 247sports spoke with Peterson about his potential commitment and asked him about whether or not the Tigers really had a shot. The latter didn't dodge the question and confirmed that, thanks in large part to the Tigers' linebackers coach Travis Williams, Peterson-to-Auburn is a very real possibility now.
247sports Crystal Ball Predictions has the Moultrie, GA. native going to the Crimson Tide with a 100 percent chance, but Peterson's comments to 247sports seems to tell a different story. Peterson has received offers from other big-time schools like Clemson, Arkansas, Georgia, and more, but it's likely coming down to Auburn and Alabama.
Both schools would obviously love to add a player like Peterson on the edge of their defenses in the future, as he's currently rated as the No. 2 OLB in the country for his class. The Crimson Tide and Tigers both possess a rabid defense that consistently puts out talent to the professional level, so it's no surprise Crimson Tide defensive coordinator Jeremy Pruitt and the combination of Williams and Tigers' defensive coordinator Kevin Steele are pursuing Peterson very hard.
Peterson is the No. 40 overall player in the class of 2018 per 247sports.