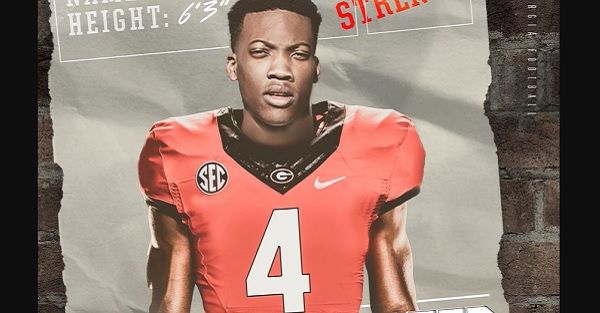 Twitter/Quay Walker
Four-star linebacker Quay Walker (6-foot-4, 220 pounds, Cordele, Ga.) was considered a heavy-lean towards Georgia until recently, when Walker shockingly kicked the Bulldogs out of his Top 5 in favor of SEC rival South Carolina.
When asked about the new team by Rivals.com, Walker may have shed some light on exactly why Georgia was demoted in favor of the Gamecocks.
The theme in Walker's interview was that he really likes the way his Top 5 teams — currently Alabama, Auburn, Florida, LSU, and South Carolina — keep in touch with both him and his family. With that in mind, it looks like Georgia may have simply fallen behind the other five in terms of contact, and Walker changed his top teams to reflect that.
As far as a leader goes, Walker says that Alabama is still on top for him as of now. Walker had previously named the Crimson Tide as his leader a few weeks ago, and it doesn't look like the move of South Carolina into his Top 5 made any change on that.
Walker says he currently has no plans to commit over the summer, but that he may make a decision just before his season starts.
"I'm not trying to rush anything, I'm just trying to enjoy it right now."