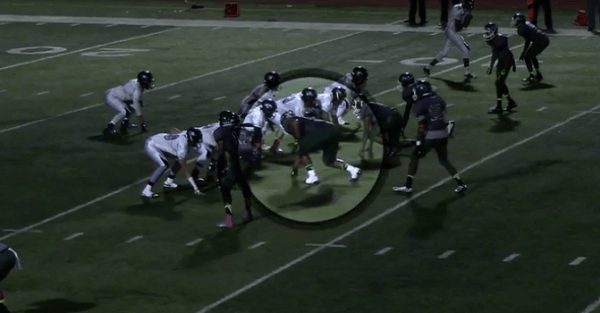 Hudl
In late July, four-star 2017 offensive lineman Aaron Banks weighed in with a "Top 16" list in terms of his college football options, and now, he has slashed that list nearly in half. The 6-foot-7, 344-pound senior from El Cerrito, Calif. announced a top 10 list on Monday evening, and there are a number of interesting programs included.
Banks' home state of California is well represented with California, UCLA and USC making the cut, and he also includes Oregon and Arizona State from the Pac-12. In the Midwest, Banks is considering Michigan, Nebraska and Notre Dame, while the SEC isn't completely out of the mix with Arkansas and Florida among the ten teams included.
The mammoth offensive lineman ranks as the No. 165 overall prospect in the country according to 247Sports composite rankings, and he is one of the top 20 offensive line prospects in the nation. At this stage (and with this many teams involved), it is very early when it comes to predictions for Banks' final destination, but USC has the "Crystal Ball" advantage (with a very limited sample and a close proximity to Banks' location) and Michigan is always a big factor under the direction of Jim Harbaugh and his impressive collection of recruiting staff.
Stay tuned.