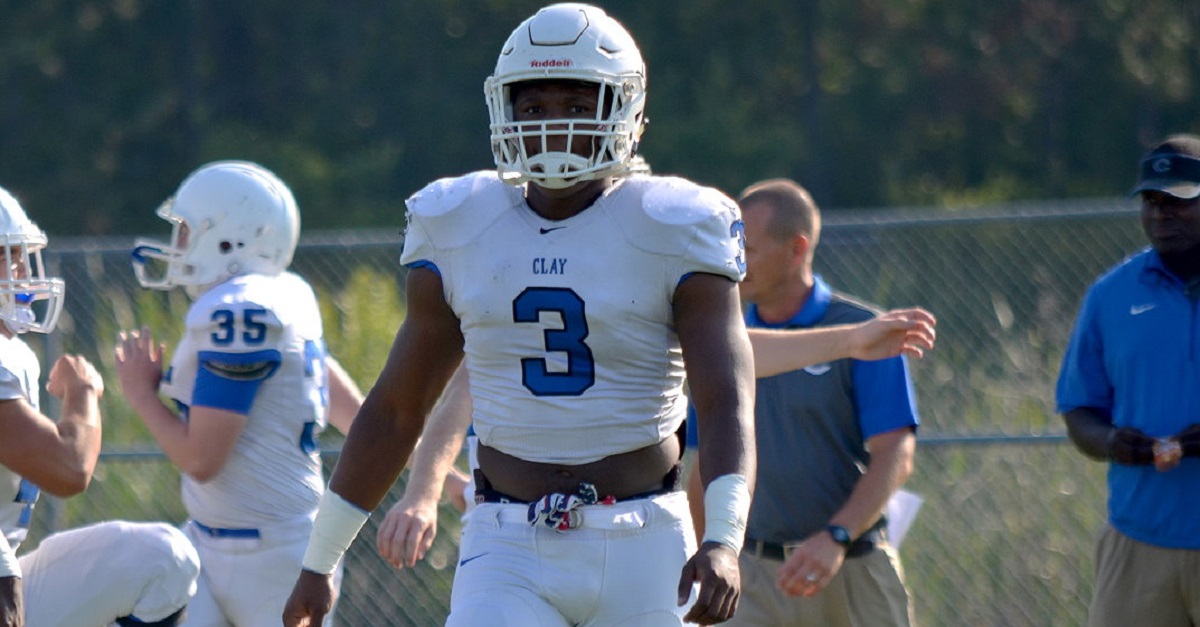 Chris Nee/247Sports
It looks like one team's great 2016 is having a great effect on recruiting.
On Wednesday, four-star running back Colin Wilson (6-foot-1, 220 pounds, Green Cove Springs, FL) announced on Twitter that he was committing to Louisville. Wilson was also being heavily pursued by Clemson, Notre Dame, and Florida.
*photo courtesy of 247Sports*
RELATED: FOX Sports' All-American team shows one school with the most talent
This is an enormous get for Louisville, who are already experiencing great success on the field this season thanks to Lamar Jackson. Wilson immediately becomes their top recruit for the 2017 class, and it bumps the Cardinals up to No. 30 in the recruiting rankings at 247Sports.
While being No. 30 might not sound great to some people, it would be Louisville's highest-rated recruiting class since they landed Teddy Bridgewater in 2011.
Louisville now has 22 commits for the 2017 class.