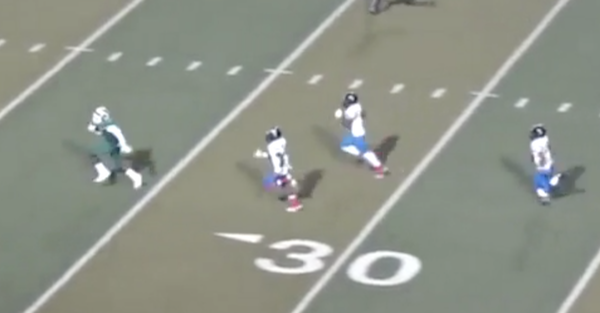 Hud screenshot
Four-star wideout Jalen Reagor started the day on Thursday as a commit to Oklahoma and ended the evening by decommmiting from the Sooners to stay at home and attend TCU with teammate Kenedy Snell and former teammate Jordan Kitna.
Reagor is currently ranked the No. 14 wideout in the country by 247sports.
The four-star wideout had offers from Alabama, Baylor, Florida State, Notre Dame, Tennessee, Oregon, Texas, Texas A&M and Washington.