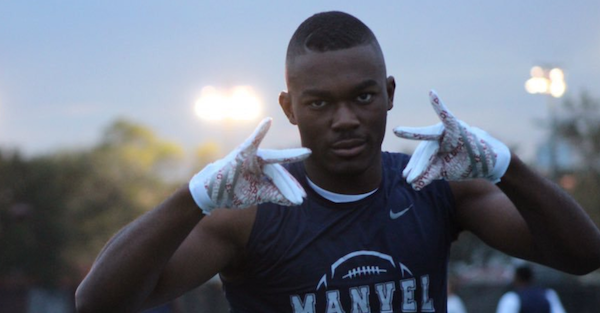 @JalenPreston5/Twitter
@JalenPreston5/Twitter
Jalen Preston is one of the most sought after wide receivers in the class of 2018, but Preston revealed via his Twitter account his top-12 schools.
Preston also revealed which of the top-12 schools are pursuing him the hardest: Oklahoma, Florida, LSU, Ole Miss and Texas A&M.
Via Scout:
"Florida, LSU, Ole Miss, Oklahoma and Texas A&M are the schools coming after Preston the hardest, he said after practice on Thursday."

"With LSU running backs coach Tommie Robinson in attendance, Preston said that LSU has impressed him by the way Matt Canada has opened up the offense."
Preston is rated as the No.6 WR player in his class, and he's the No. 38 player overall according to 247sports.
247sports also has Texas A&M as the 100 percent favorite to land Preston at this point.