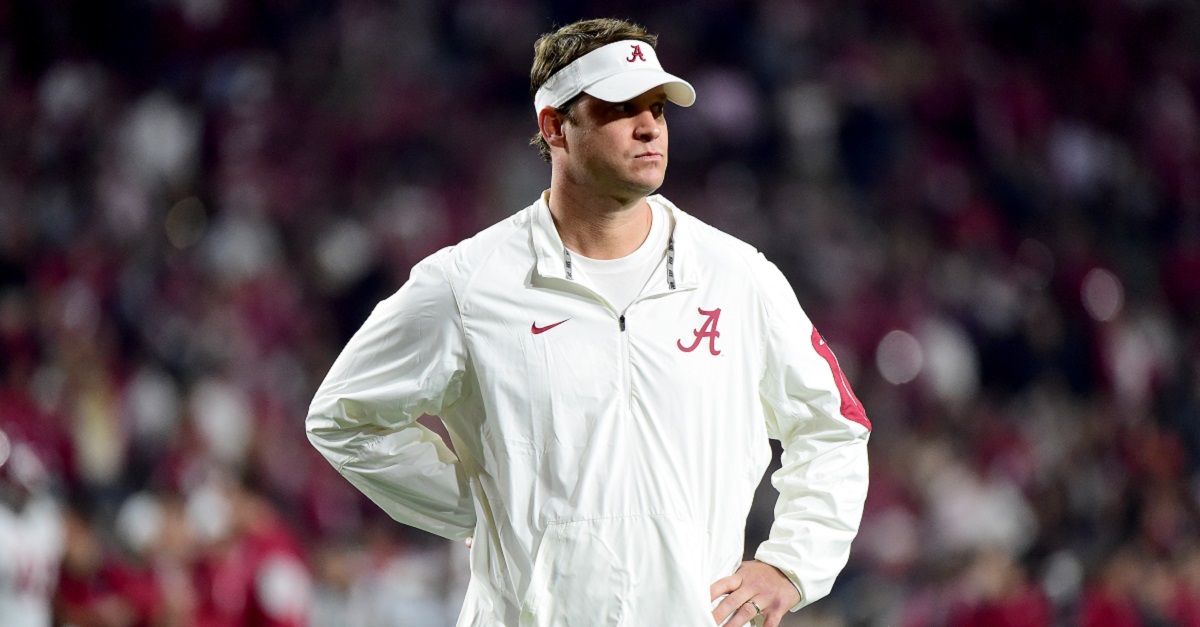 Harry How/Getty Images
GLENDALE, AZ - JANUARY 11: Offensive coordinator Lane Kiffin of the Alabama Crimson Tide looks on prior to the 2016 College Football Playoff National Championship Game against the Clemson Tigers at University of Phoenix Stadium on January 11, 2016 in Glendale, Arizona. (Photo by Harry How/Getty Images)
After serving as an assistant at Alabama for (almost) three seasons, Lane Kiffin is finally a head coach again. But Fox Sports columnist Stewart Mandel isn't optimistic about his future.
Related: Lane Kiffin might have had other reasons for heading to FAU other than coaching 
After Kiffin's friend Steve Sarkisian landed the offensive coordinator position with the Atlanta Falcons, Mandel said many people felt like Sark had a better job than Kiffin. He also speculated that Sarkisian can parlay his new job into an NFL head coaching job in the future if he can deliver with the Falcons.
"It will be interesting to see the paths these two guys who've been so closely linked together over the year take from here," Mandel wrote. "If Sark next year helps deliver Atlanta the Super Bowl trophy that Kyle Shanahan choked away, it's not preposterous to think he'll become an NFL head coach shortly thereafter.
I'd put money on that before I would Kiffin becoming a head coach at a USC or Tennessee-type program again anytime soon, not because Kiffin won't win at FAU but because he's Lane and he's going to keep doing Lane things"
It doesn't seem as if Mandel believes Kiffin can do much better than Florida Atlantic, but he thinks Sarkisian has a more promising future. Time will tell, but both will be expected to have success relatively quickly at their new jobs.
(h/t Fox Sports)