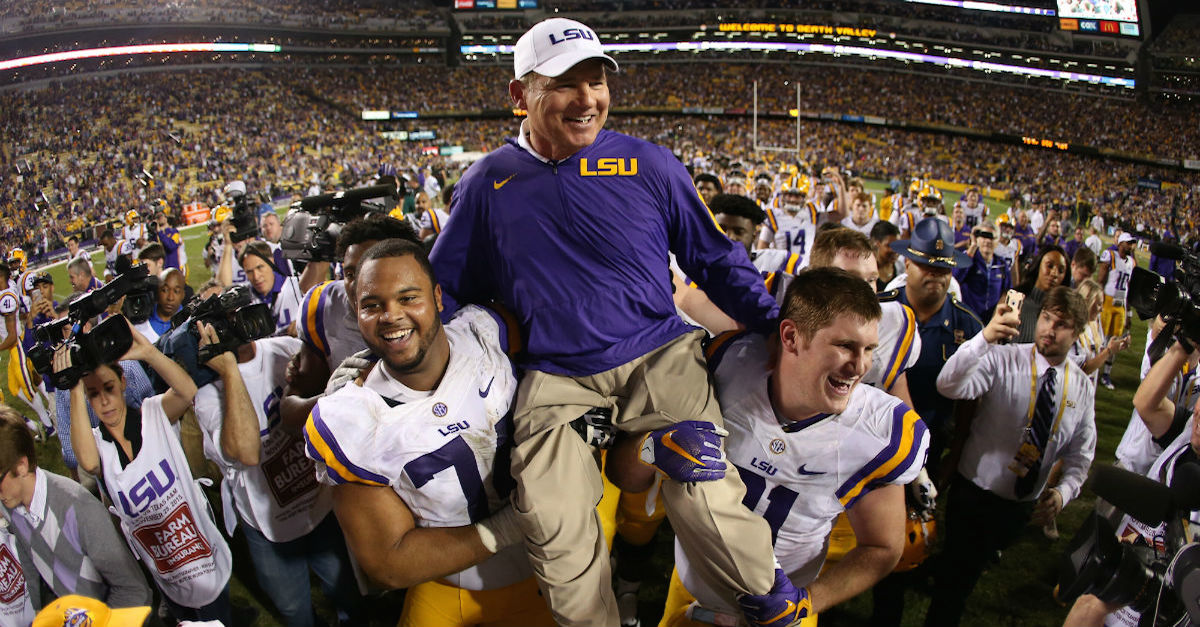 Chris Graythen/Getty Images
How Stewart Mandel opened his bowl projections for FOX Sports should be able to tell you just how out there of a prediction it may be to some people.
"Fans won?t be thrilled about a couple of my preseason New Year?s Six bowl matchups because they involve one of the sport?s most dreaded words ? rematch."
The only question is this: which matchup does he think we will rematched in the College Football Playoff?
The answer to that is courtesy of the SEC, as Mandel has Alabama and LSU facing off in the national semifinals as the Nos. 2 and 3 teams in the Fiesta Bowl. That's a hell of a long way to travel for a rematch on a neutral field.
Mandel's other prediction for the Playoff might not make many more fans. He has Florida State going undefeated and taking the No. 1 spot in the Playoffs, and Mandel predicts them to take on an 11-1 TCU team in the Peach Bowl.
RELATED: One AP writer has a giant surprise with his College Football Playoff prediction
While some people aren't going to like seeing two SEC teams in the Playoff here, there is a hard truth at least with how Mandel makes his prediction. If there are really two SEC teams with just one loss — like Mandel predicts — can the Playoff committee really keep one of them out? Justifying a two-loss Pac-12 or Big Ten champ in there "just because" won't exactly go over any better.
The rest of Mandel's bowl predictions can be viewed here.