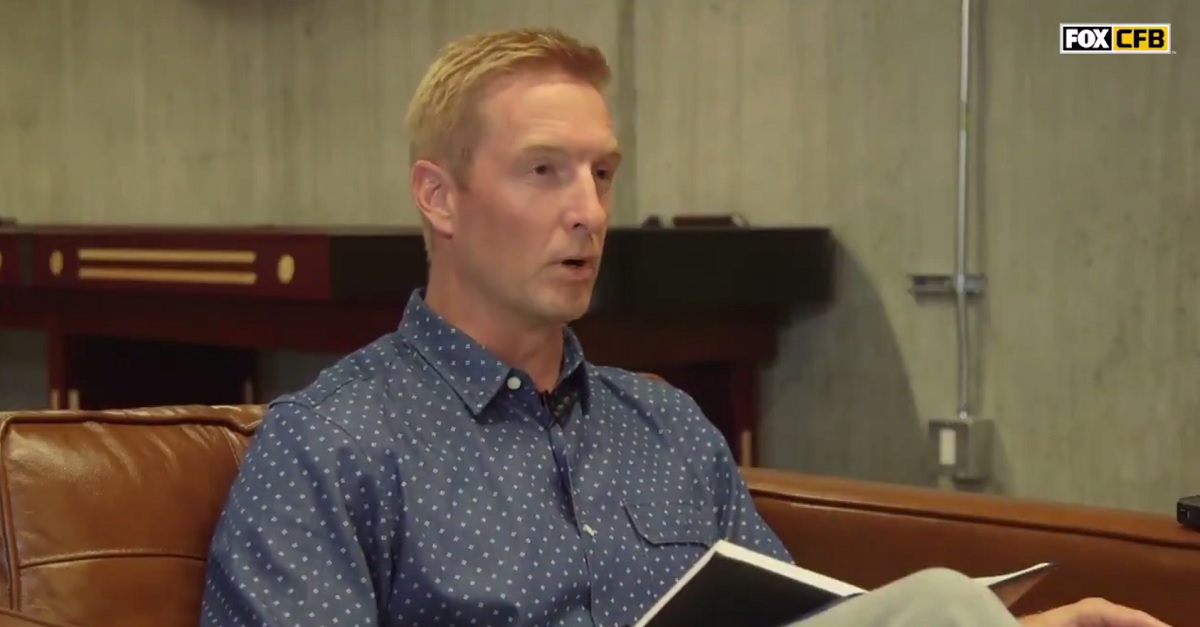 Twitter/CFB on FOX
Lists can be difficult, especially when dealing with more than 100 college football programs at the same time. With that said, Joel Klatt of FOX Sports released a ranking of the top five quarterbacks in the country for the 2017 season and, well, there was one glaring omission.
Yes, 2016 Heisman Trophy winner and Louisville quarterback Lamar Jackson is nowhere to be found.
It is at least conceivable that Klatt simply forgot that Jackson was still playing college football but, if he didn't, this doesn't make much sense. Jackson may not be the best player in the country but he had the best season a year ago and it would be stunning if he fell completely off the map in his Heisman defense this year.
Elsewhere on the list, there has been (justifiable) push-back about the inclusion of Ohio State's J.T. Barrett at No. 2 overall. USC's Sam Darnold is seen by many as a likely No. 1 overall draft pick but, with Barrett, he has taken a significant step back from a production standpoint since exploding on to the scene in 2014 and it would be difficult to justify a player with his profile this high on the list.
There is a lot of subjectivity when evaluating quarterbacks but, in the same breath, these are tough to justify.