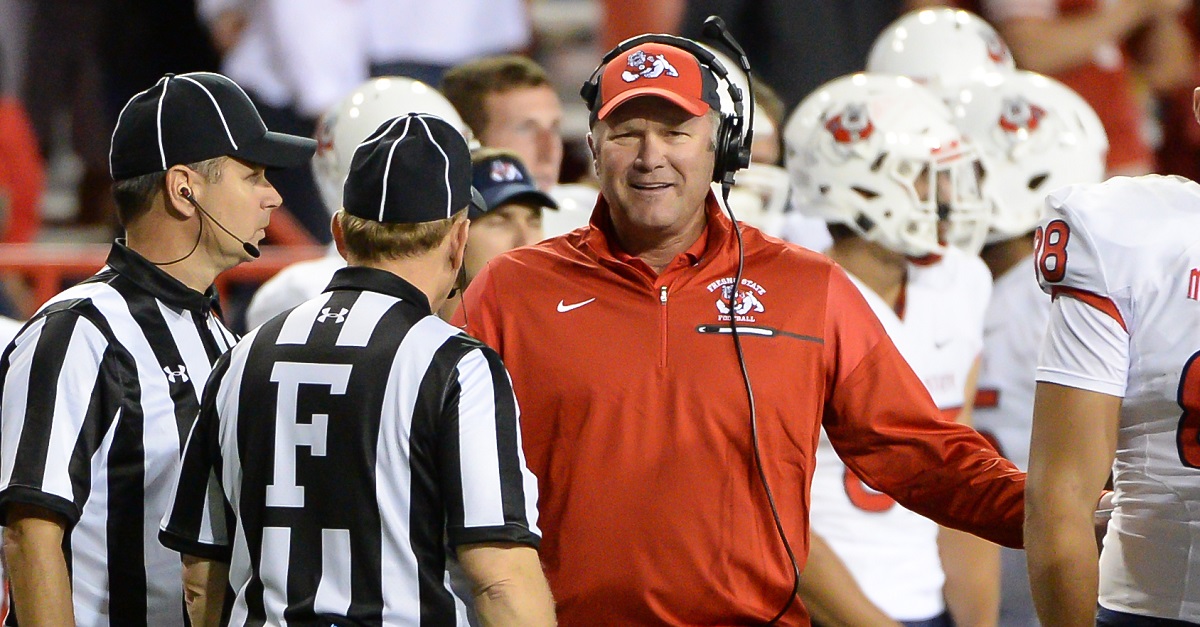 Steven Branscombe/Getty Images
LINCOLN, NE - SEPTEMBER 03: Head coach Tim DeRuyter of the Fresno State Bulldogs questions the officials against the Nebraska Cornhuskers at Memorial Stadium on September 3, 2016 in Lincoln, Nebraska. Nebraska defeated Fresno State 43-10. (Photo by Steven Branscombe/Getty Images)
Teams seem really bad about keeping things under wraps with regards to firing their coaches.
Last year, we saw East Carolina players find out about their coach's firing via social media. Last week, we might have seen the same thing with Purdue.
This week? Fresno State fired head coach Tim DeRuyter, and it's possible that the news leaked out before the school could even tell DeRuyter.
The problem? It was announced over an hour earlier that Fresno State would be holding a press conference regarding their football program.
RELATED: Another college head coach has reportedly gotten the mid-season axe
I really hope that the school had told DeRuyter about his fate before news of the presser got out. That goes double for letting the players know.
I know it is difficult to keep these kind of things quiet for a long period of time without something popping up on social media, but multiple programs seem to be able to at least let their players know before the news goes viral on social media. That needs to be standard instead of a declining trend.