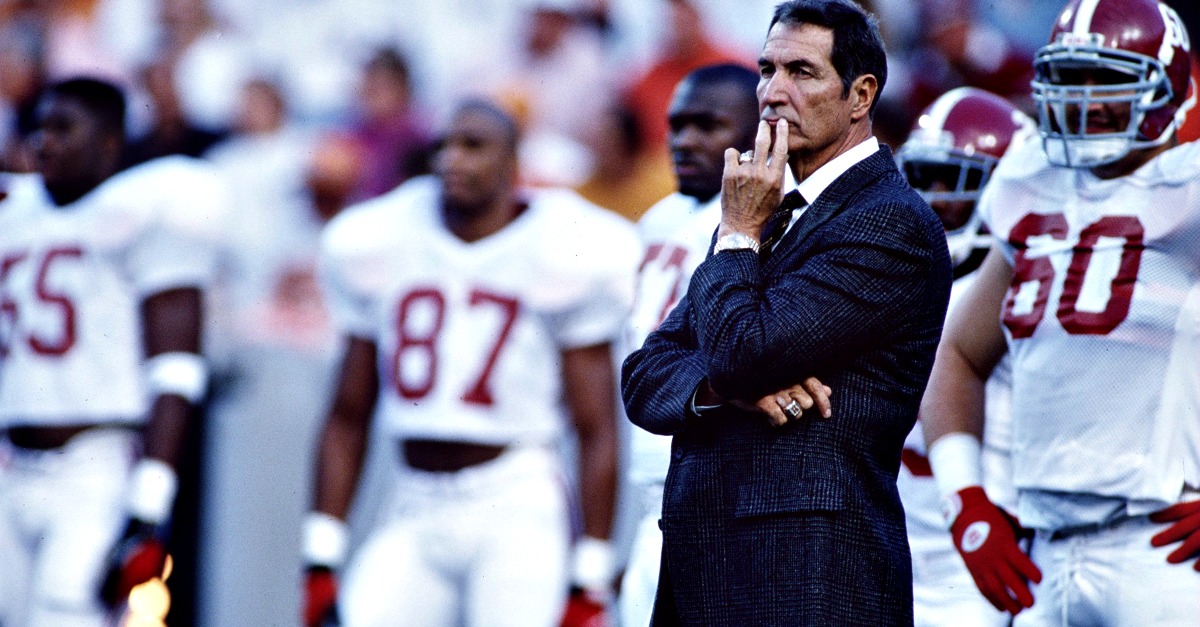 Rick Stewart/Getty Images
Former Alabama head coach Gene Stallings has had his share of health issues lately, and it appears he's had another one.
Former Auburn Coach Pat Dye, in a series of tweets, said Stallings suffered a minor stroke while awaiting a flight at Dallas-Fort Worth airport, where the two coaches where on their way to Hunstsville, AL., for a speaking engagement. Dye, in his tweets, said Stallings was taken to a hospital, and is a "good spirits."
Stallings suffered another health setback and was recently re-admitted to the hospital, according to WBRC-TV.
Stallings, 82, was hospitalized after he suffered what has been described as a mild stroke. But Rick Karle of WBRC-TV said Stallings was taken to the emergency room after he suffered a spike in blood pressure.
Stallings was head coach at Alabama from 1990 to 1996 where he went 70-16-1 in seven seasons. That included going an undefeated 13-0 in 1992 en route to a 34-13 win over Miami in the Sugar Bowl to clinch Alabama?s 12th national championship.