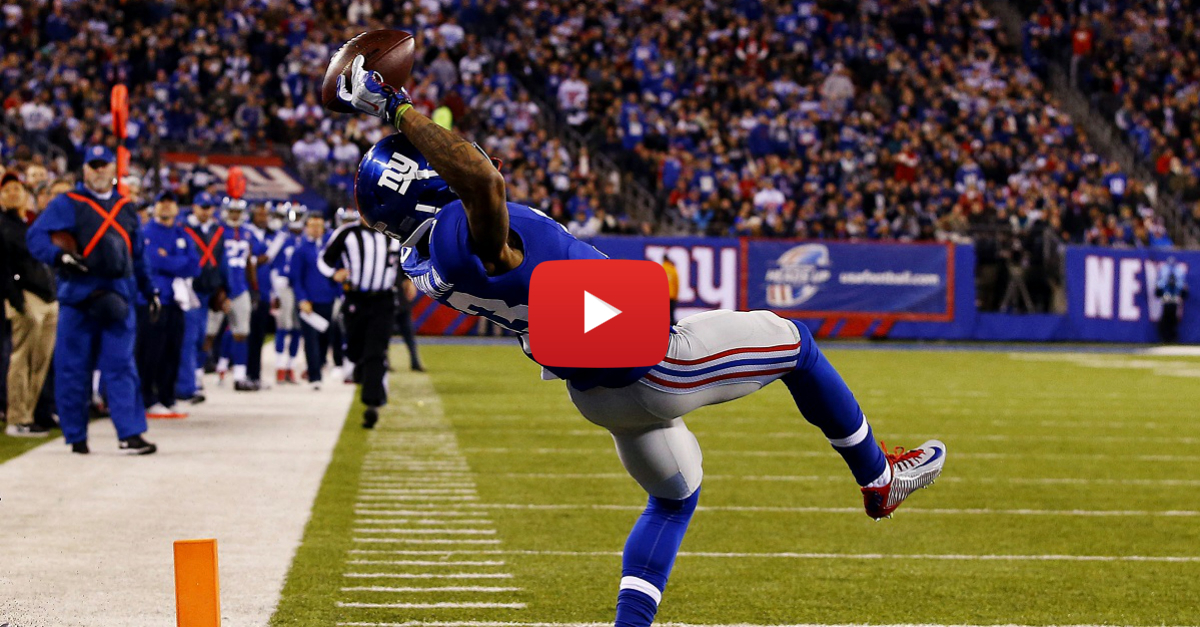 at MetLife Stadium on November 23, 2014 in East Rutherford, New Jersey.
Yesterday New York Giants wide receiver Odell Beckham Jr. posted a video to his Instagram account of him making some rather ridiculous catches while lying flat on his back.
In response, Georgia wide receiver Malcolm Mitchell attempted to recreate what Beckham did here, and even went as far as trying to out-do the former LSU product.
https://instagram.com/p/41dxISFouY/
Who made the more impressive catches here is completely subjective, but something that is a little less subjective is that Mitchell will have a hard time out-doing this legendary catch from Beckham Jr. last year.
[h/t CollegeSpun]