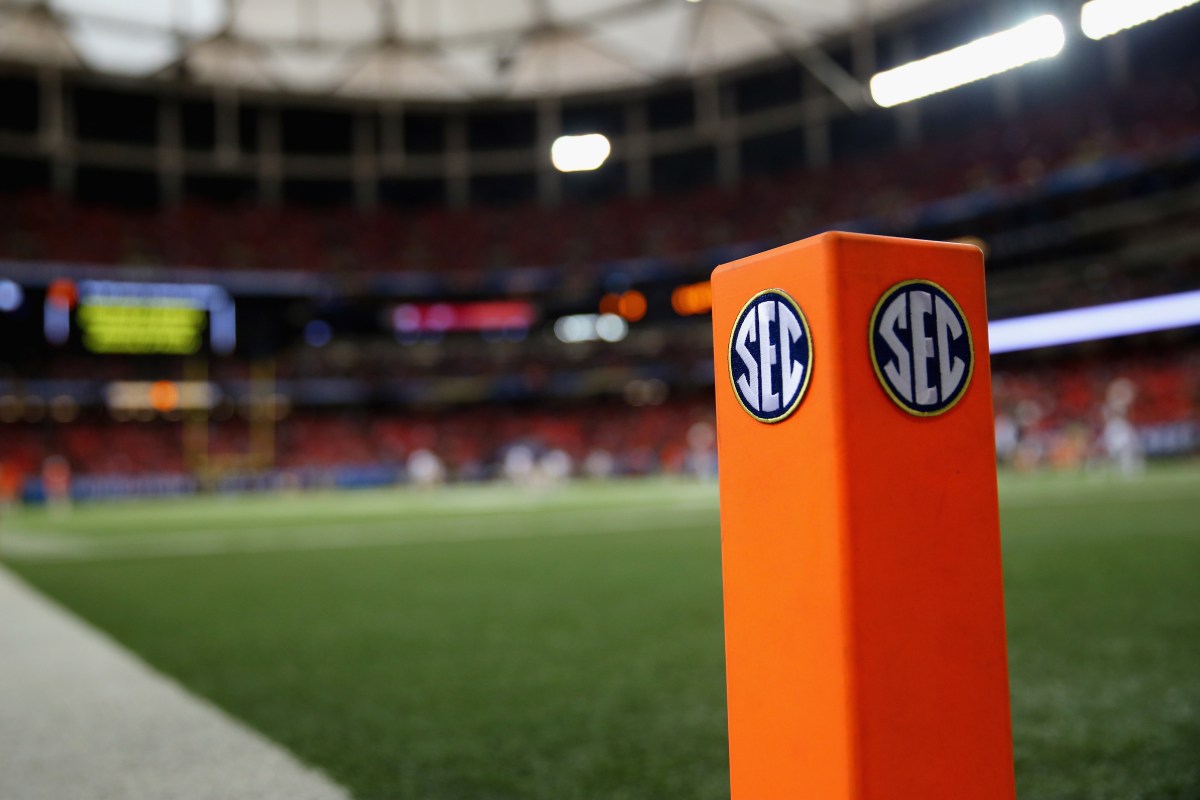 Mike Ehrmann/Getty Images
ATLANTA, GA - DECEMBER 07: An 'SEC' logo is seen on an end zone pylon before the Missouri Tigers take on the Auburn Tigers during the SEC Championship Game at Georgia Dome on December 7, 2013 in Atlanta, Georgia. (Photo by Mike Ehrmann/Getty Images)
A new show involving two familiar names and faces is debuting this fall on SEC Network.
Former Alabama quarterback Greg McElroy and former LSU defensive lineman Marcus Spears are hosting "Thinking Out Loud" starting on Monday, Sept. 4 at 7 p.m. ET.
Related: SEC commissioner Greg Sankey speaks out on potential conference realignment
The show will air each Monday of the season from Sept. 4 through Dec. 4, and it will include McElroy and Spears breaking down the previous weekend in the SEC. The two will debate and provide in-depth analyst about matchups and teams in the SEC each week.
"Our goal on Thinking Out Loud will be to break down the weekend?s biggest plays and highlights solely from a player?s perspective," McElroy said via an ESPN press release. "With Marcus? personality and our appreciation for the Xs and Os, it will make for a fun destination for football fans."
Spears added that he's excited to work with McElroy.
"I?m excited to have Greg as my ace on screen; his knowledge is unquestioned as is his ability to break down the game," Spears said. "I hope fans know that Thinking Out Loud will be a fun way to talk with them about the game we love."
McElroy won a national championship as the quarterback for Nick Saban's Alabama Crimson Tide in 2009, and Spears won a national title playing for Saban at LSU in 2003. Both have been been analysts for SEC Network since 2014.
(h/t ESPN)