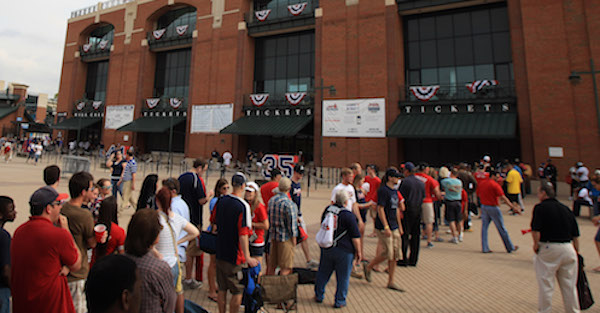 Streeter Lecka/Getty Images
# of the Philadephia Phillies # of the Atlanta Braves during their opening day game at Turner Field on April 8, 2011 in Atlanta, Georgia.
Georgia State is taking over the old Atlanta Braves stadium, Turner Field, in downtown Atlanta.
And the newest mockups look absolutely stunning.
The project is a $52.8 million deal that comes with purchasing the surrounding lots, as well as the stadium and redeveloping the former Olympic stadium.
The 22,000-seat stadium will be Georgia State's property as of January 1, 2017.
Georgia State launched its football program in 2008.