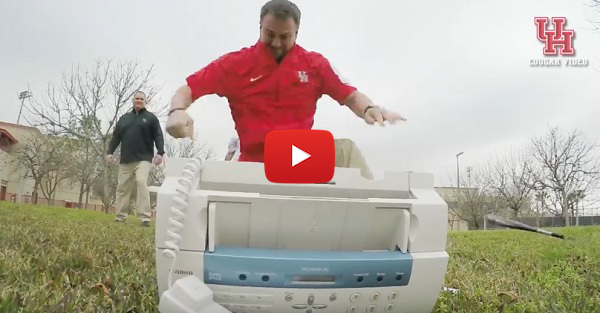 Probably the most iconic piece of equipment surrounding National Signing Day is that most schools — if not all — still use the good ol' fax machine to receive the Letters of Intent from recruits.
Well, the University of Houston decided to turn the tables on the fax machine after National Signing Day, taking a page out of the 1999 movie Office Space to demolish their fax machine that they used.
It's a fun bit, so props to Houston for bringing us some entertainment. Not sure why they had to destroy the fax machine, though, as Houston actually pulled in a highly-rated signing class this year. But, I guess I shouldn't second-guess how Coach Herman handles his success.