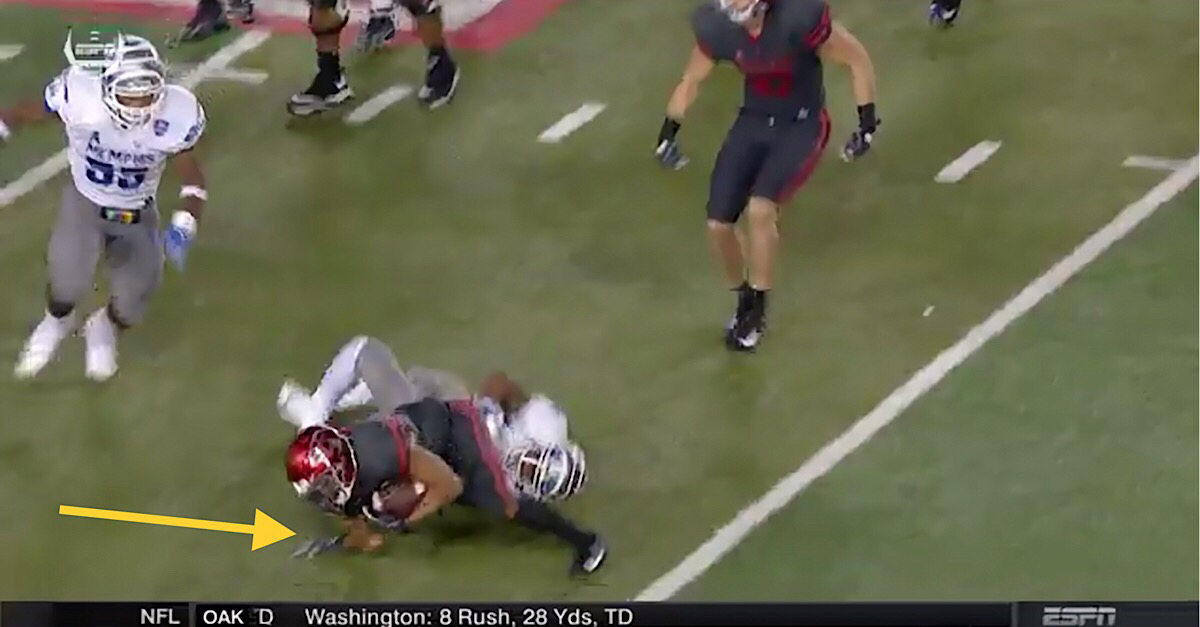 Clippit
Clippit
Houston and Memphis were locked in a tight game when Cougar running back Dillon Birden went down with a gruesome-looking arm injury. He was tackled and it looks like his arm bent back as he was tackled:
This is the slow-motion replay if you aren't too squeamish to watch it:
That is an absolutely horrific injury and hopefully it doesn't keep the young man out too long as he took a nasty hit there. You just hate to see this.
Memphis ended up winning the game 42-38.