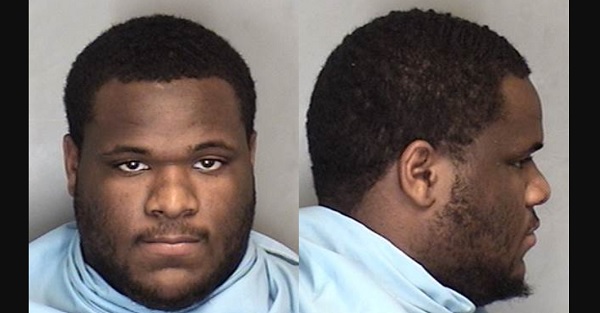 Champaign County Sheriff's Office
The University of Illinois has dismissed three players from its football team after they were charged in connection with an armed robbery and home invasion.
The three players — Zarrian Holcombe, Darta Lee and Howard Watkins — are still in jail, according to WCIA-TV.
According to Champaign police, the suspects entered a dormitory wearing masks, but the victim identified one of the suspects by voice. That suspect pulled his mask off and tried to make light of the situation, police said, All three were taken into custody.
According to the Champaign, Ill., County Circuit Clerk's office, all three suspects have been charged with one count of residential burglary and one count of aggravated robbery with a firearm, and remain in jail on a $150,000 bond. The court has appointed a public defenders for all of the former football players, and set their next court appearance for June 27.