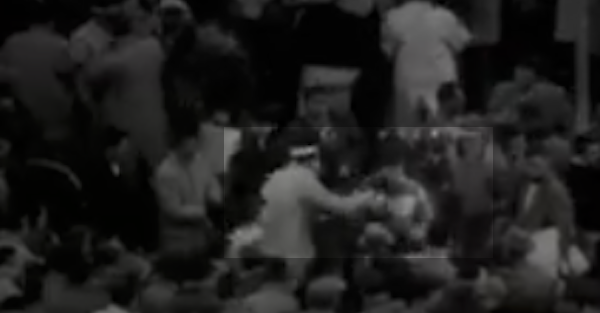 Twitter: @MattRHinton
We know the Ohio State-Michigan football rivalry is one of the most storied on the gridiron, and their fans are as passionate as they come.
Clearly, that passion stretches way, way back.
This amazing retro footage has surfaced of an Ohio State fan punching a Michigan fan in the face after the 1955 contest.
Ohio State won the game 17-0, and the OSU fan win the fight.
This post was originally published on January 27, 2017.