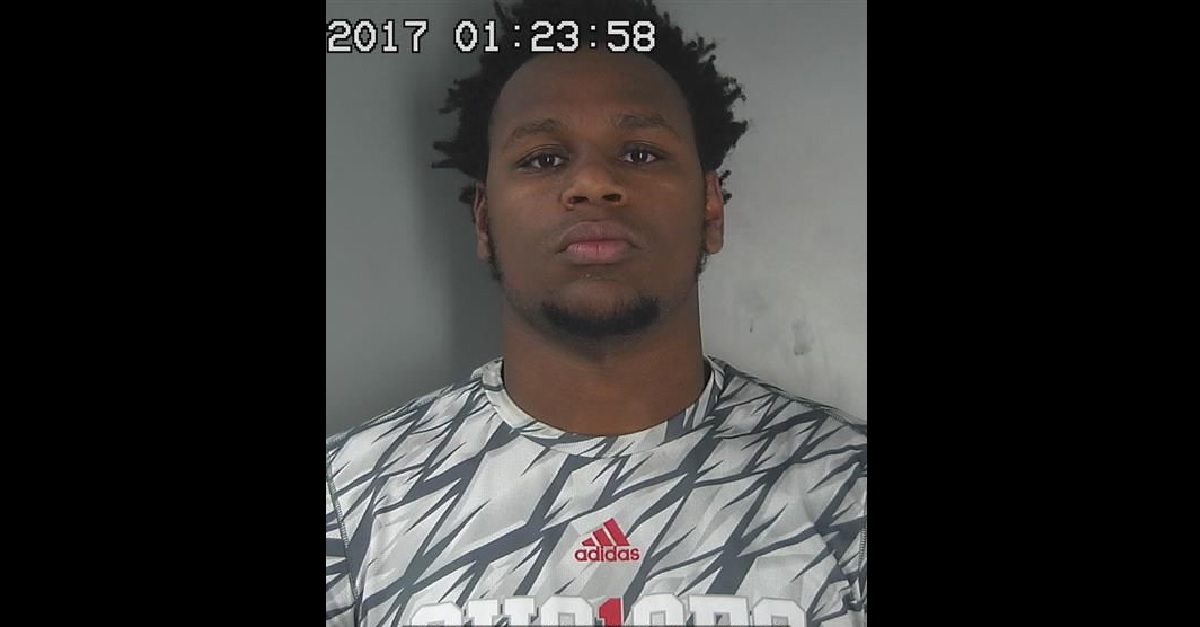 Monroe Country Sheriff's Office
Former Indiana wide receiver Camion Patrick was taken into custody on Wednesday, and he is reportedly facing a felony charge — criminal homicide — in connection to the July 25 stabbing death of 18-year-old Caleb Radford.
Also arrested was Patrick's brother, former East Mississippi C.C. (aka "Last Chance U") star Isaiah Wright was also arrested in connection to the same death. Wright was arrested in Tennessee where the stabbing occurred, while Patrick was taken into custody by Indiana University police according to the Knoxville News-Sentinel. He will be extradited to Tennessee to face the charge.
Per the News-Sentinel, Radford died after being found stabbed multiple times on July 25 in Alcoa, Tennessee. Two men have already been arrested and charged with criminal homicide in connection with the death, both of whom are still being held in jail on a $1 million bond.
Patrick is a one-time Tennessee commit, having instead gone to EMCC before eventually heading to Indiana. Last year, Patrick scored two touchdowns with the Hoosiers before opting to retire due to injury issues.