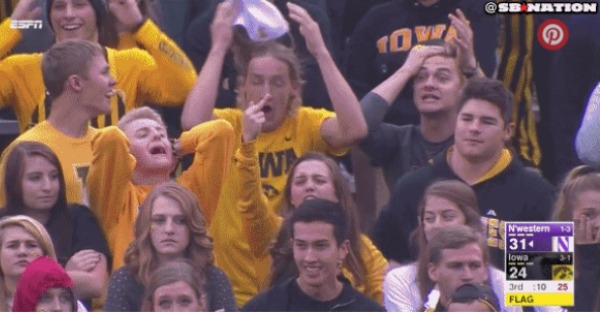 Twitter screen shot
It's arguable whether it effected the outcome of the game, but a couple of questionable calls that went against Iowa in the fourth quarter of their 38-31 upset loss to Northwestern almost had Hawkeye fans in riot mode.
And at least some of the frustration was warranted.
Iowa found themselves on the wrong side of the penalty flag three times when referees missed a hold and a facemask on Northwestern, then called a facemask on the Hawkeyes. That sent the home crowd into an uproar that saw bottles raining down onto the field to the point where the PA announcer had to announce a warning.