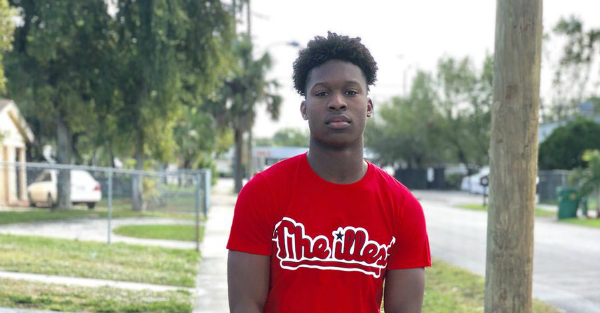 @Jayd4_/Twitter
@Jayd4_/Twitter
Jaden Davis, a four-star cornerback prospect out of the 2019 recruiting class, has a few schools that are heating up their recruitment in a chance to land his services.
?I would say the schools talking with me the most right now are Oklahoma, Ohio State, Florida, Syracuse, Miami, and there are a lot of others," Davis told 247Sports. "I am sure I am missing a few, but those are the schools that text me on the daily and keep up with me closely."
Only a few days ago, Davis added the Clemson Tigers to his list of programs he is considering.
Davis is the No. 18 cornerback and No. 30 recruit in the state of Florida according to the 247Sports Composite rankings.
?I am going to be up there at Florida for Junior Day next week,? Davis explained. ?I have been up there so much and I know the school and I know the guys so it?s more about meeting the coaching staff, that?s the main thing for me. I just want to sit in the meeting rooms, because the old staff let me do that, and talk to them. I just felt real comfortable with them, and want to see if I can get to that level with the new guys.?
The 5-foot-10, 165-pound cornerback has offers from Louisville, Michigan, Michigan State and several others.