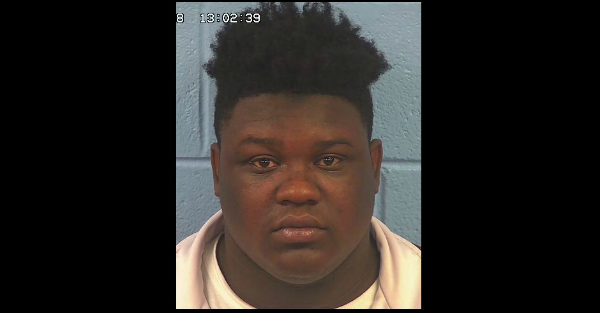 Etowah County Sheriffs Department
Etowah County Sheriffs Department
Jessie Altman, a three-star college football prospect, has been arrested on a capital murder charge.
The arrest happened on Wednesday, according to Donna Thornton of the Gadsden Times. Altman was one of three men arrested.
According to the report, it is believed the three charged men are suspects in last week's murder of 18-year-old Aaron "A.J." Huff. It was also reported that 16-year-old Kalab Whitworth and 17-year-old Tyler Abbott had already been charged in the shooting death of Huff. Altman is 17-years old.
The victim was shot and killed while in a vehicle on the night of Jan. 4.
Police have not released a presumed motive for the shooting and have been sparse in giving out information.
This is obviously a story that is developing. As more details get released to the public, we will keep you posted on the information provided.
By way of 247Sports, Altman is a three-star defensive tackle prospect for Etowah High School in Attalla, Alabama. He ranks as the No. 585 overall player, No. 40 defensive tackle and No. 20 player from the state of Alabama in the class of 2019.
Rivals list Altman as having received scholarship offers from several programs, including Mississippi State, Oregon, TCU, Texas, Texas Tech, Virginia Tech and West Virginia.