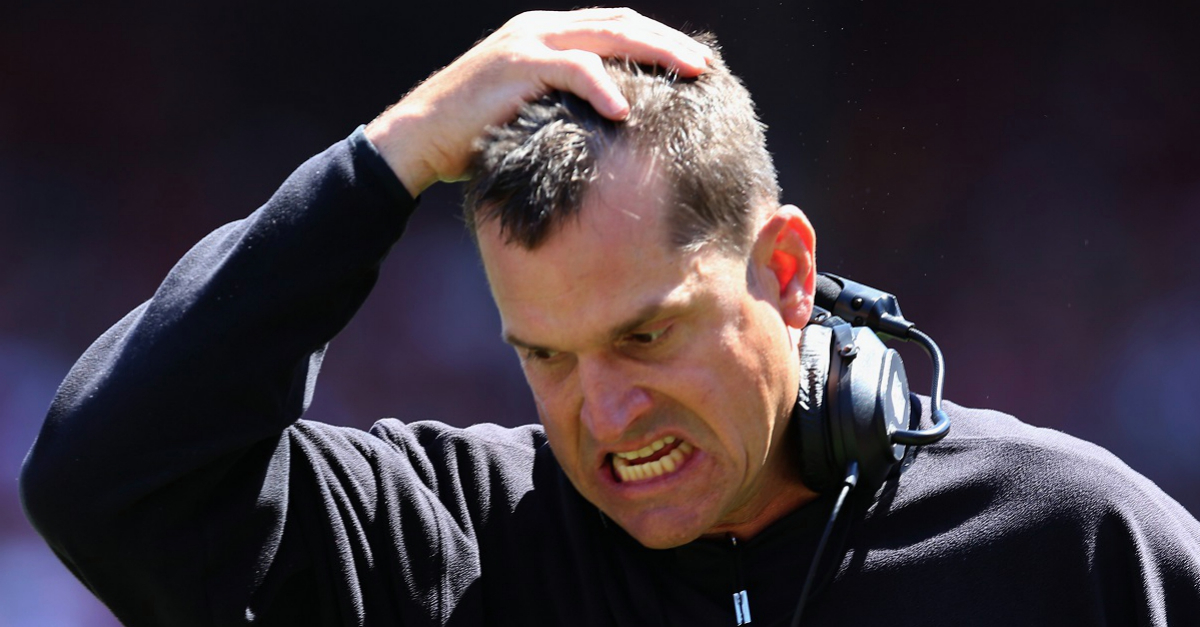 Jeff Gross/Getty Images
Photo by Jeff Gross/Getty Images
Michigan coach Jim Harbaugh will never be free of criticism for his recruiting tactics, so it is no surprise that some jumped all over one decision that Harbaugh made earlier this week.
On Monday, it was announced that former NFL and college coach Mike Johnson Sr. would like be joining Michigan's staff in a yet to be named role.
Johnson has nearly 20 years of coaching experience, including stints as the offensive coordinator for the San Francisco 49ers and UCLA. However, what mostly raised eyebrows is that Johnson's son — Michael Johnson Jr. — is the No. 1 dual threat quarterback for the 2019 recruiting class, prompting many to believe that the move was made just to encourage the young recruit to commit to Michigan.
The NCAA is set to vote on a proposed rule this April that would disallow these kind of moves in the future, but this one is a more peculiar situation with how qualified Johnson is for an assistant position at the college level.
Harbaugh has done this type of thing before, most notably with 2016 No. 1 overall recruit Rashan Gary's high school head coach. That move is one of the reasons Harbaugh is catching flak now, but it looks like Johnson's qualifications should speak for themselves here over his son's current recruiting ranking.