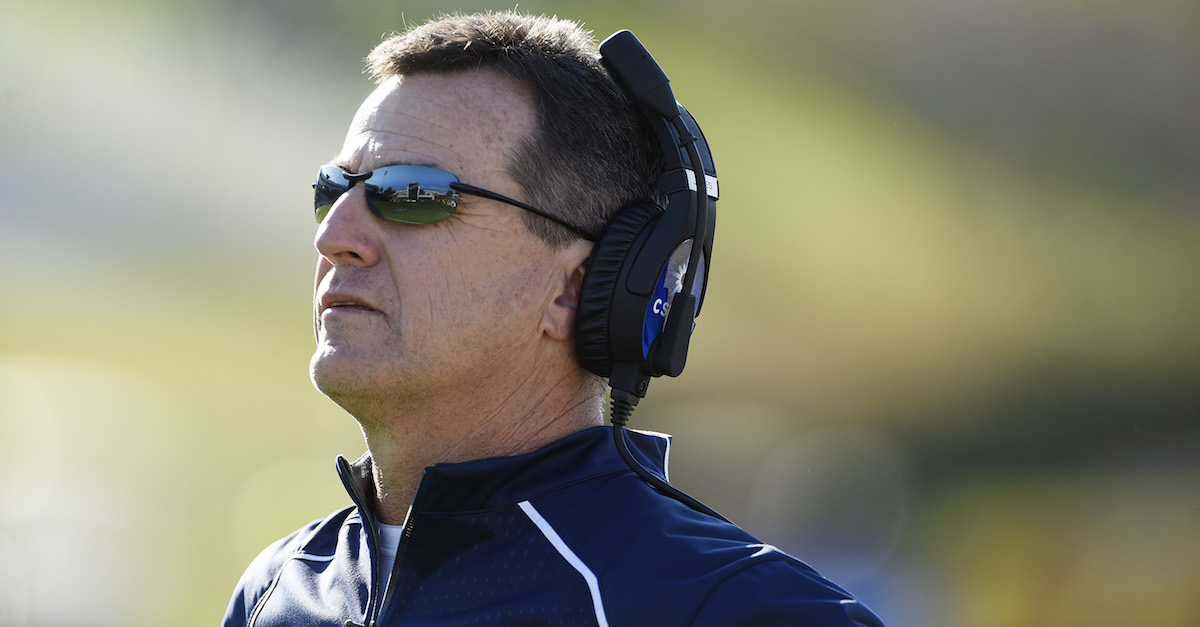 Todd Bennett/Getty Images
STATESBORO, GA - NOVEMBER 28: Head coach Joey Jones of the South Alabama Jaguars watches the replay board as his team takes on the Georgia Southern Eagles of the South Alabama Jaguars during the third quarter on November 28, 2015 at Paulson Stadium in Statesboro, Georgia. (Photo by Todd Bennett/Getty Images)
Head coach Joey Jones is out at South Alabama, according to multiple reports:
Over Jones' tenure, he built a one-time two-win team into a .500 squad, taking South Alabama to two bowl games (both losses).
?Joey Jones is the father of our football program. He, his wife Elise and his entire family put their arms around the program and committed to its establishment and growth,? said AD Joel Erdmann, per Football Scoop. ?He has placed South Alabama Football on strong footing, which is something he and his family can be very proud of and we sincerely appreciate. His good, hard work and commitment will forever be recognized.?
He coached at three high school programs before making the jump to Birmingham-Southern in 2006.
Earlier in his career, he played at Alabama, with the Birmingham Stallions and Atlanta Falcons.