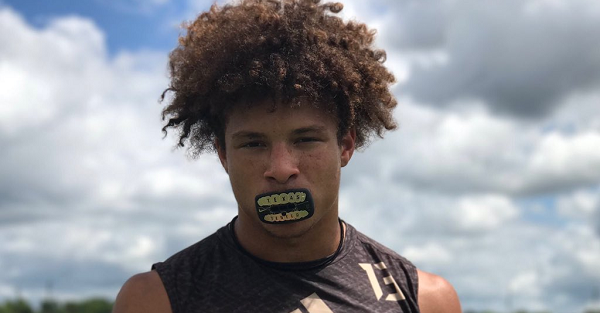 @J_Whitt3/Twitter
Twitter/@J_Whitt3
Jordan Whittington, a five-star wide receiver prospect out of the 2019 recruiting class, will be delaying his decision. This is according to reputable recruiting service website 247Sports.
The list of schools he has considered in the past included Florida, Florida State, LSU, Nebraska, Texas, Texas A&M, Ole Miss and UCLA. Those programs were cut from his previous list that had Arizona, North Carolina, Ohio State, Oklahoma, Oregon, and TCU in the mix.
Whittington previously named Florida as his top school back in April.
"Right now, number one is Florida," Whittington said. "I'm comfortable calling them my leader. Actually, I could say that without a doubt. LSU would be next and then UCLA, A&M, Oregon and Arizona would be tied up."
However, as of right now, it appears as though Texas, Texas A&M and UCLA are making the final push to land his services. Obviously, especially with his decision expected to be pushed back, this can change.
Whittington is from Cuero, Texas, and his recruitment process is far from over at this point. The 6-foot-1, 198-pound prospect will be one of the top receivers in his class. 247Sports has him ranked as the No. 4 WR in the 2019 class.