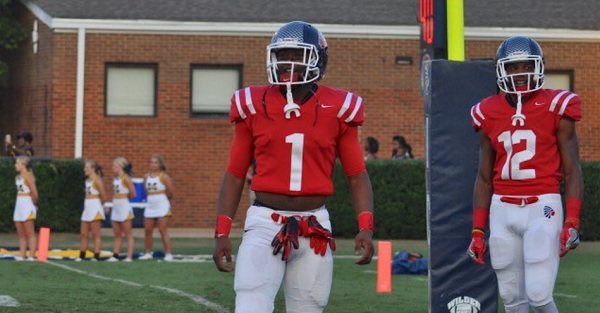 Twitter/Octavius Matthews
According to AL.com, the nation's No. 1 JUCO athlete Octavius Matthews has decommitted from Auburn just a week ahead of National Signing Day.
Matthews' new top three reportedly includes a fellow SEC team: Tennessee, along with Kansas and Purdue. According to 247Sports, Matthews is set to take an official visit to Tennessee this weekend; he's already taken two previous visits to Purdue and Auburn.
Matthews is ranked as the No. 1 athlete among all JUCO recruits for the 2017 class.