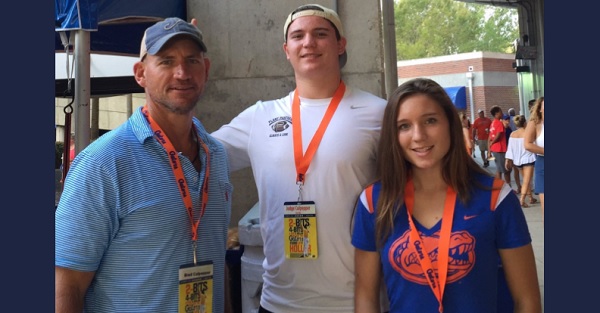 Twitter/Judge Culpepper
Court is now in session!
Four-star defensive lineman Judge Culpepper (6-foot-5, 256 pounds, Tampa, Fla.) is the son of former NFLer and Florida Gator legend Brad Culpepper, and it now looks like the younger lineman is set to get started on his own collegiate career.
On Thursday, Culpepper announced that he had committed to Penn State.
According to 247Sports, Culpepper had taken a visit to Penn State earlier this week, and it looks like this visit was enough to convince the young lineman to make a decision. Culpepper is the 15th commitment for Penn State's 2018 class, which currently ranks No. 3 in the nation.
Culpepper is rated a four-star by Rivals, and he fielded over 30 major offers before making his decision.