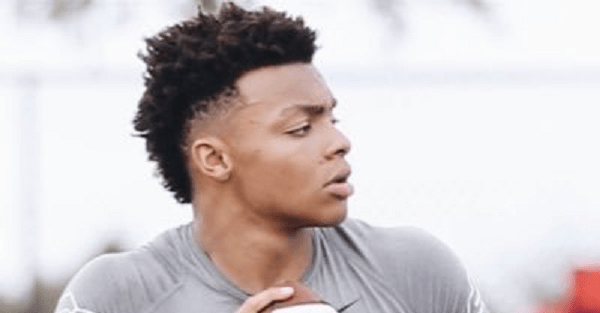 @justnfields/Twitter
Twitter/@justnfields
Justin Fields will announce his college commitment after choosing between Auburn, LSU, Florida State and Georgia on Friday morning, according to Fox 5.
Fields, a five-star 6'3″, 221-pound quarterback out of Kennesaw, Ga. has been rated as the No. 1 recruit for a few months now, but his recruitment has been difficult to predict ever since he decommitted from Penn State back in June.
One team is starting to pick up steam for the five-star, though, and that team is the Georgia Bulldogs. While Florida State still has the outright lead in the 247Sports Crystal Ball, Georgia has started to close the gap in recent days as several predictions have come in the favor of the Bulldogs in recent days.
The reason for the shift? Fields has taken visits to Athens twice in the past few weeks, visits that were bookended by trips to LSU and Alabama. While LSU and Alabama are still seen as potential contenders here, Georgia is one of the real players — along with Florida State and Auburn — and the more visits to Athens can only been seen as a positive for Dawgs going forward.
Fields is rated as the No. 1 overall recruit by both the 247Sports Composite and player rankings. He is a consensus five-star recruit.