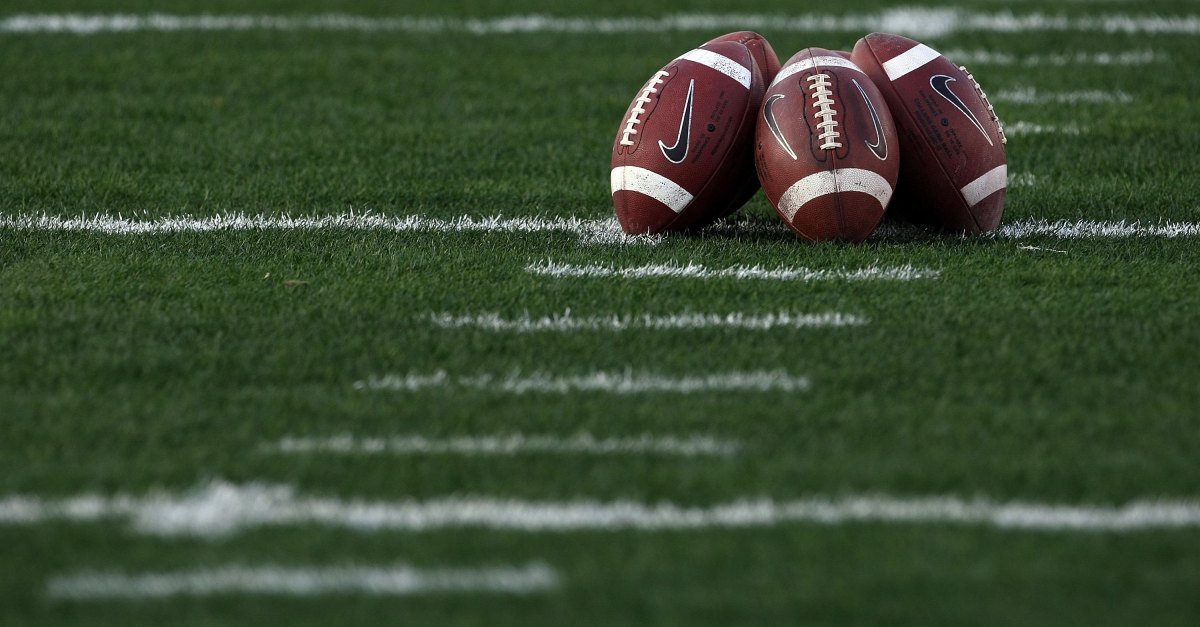 Stephen Dunn/Getty Images
PASADENA, CA - JANUARY 07: A detailed picture of footballs on the field prior to the Citi BCS National Championship game between the Texas Longhorns and the Alabama Crimson Tide at the Rose Bowl on January 7, 2010 in Pasadena, California. (Photo by Stephen Dunn/Getty Images)
According to the Honolulu Star-Advertiser, Hawaii defensive tackle Kalepo Naotala was injured in a diving accident on Saturday.
Emergency Medical Services and Ocean Safety spokesperson Shayne Enright confirmed that a 19-year-old man was injured around 2:40 p.m. Saturday when he appeared to hit his head while diving off the wall near the Kapahulu Groin.
The Star-Advertiser described Naotala as being in "serious condition".
Naotala was originally a two-star recruit of the 2016 class before reclassifying to 2017 following an injury. The Star-Advertiser notes that Naotala was likely to compete for playing time with the Rainbow Warriors before the injury.