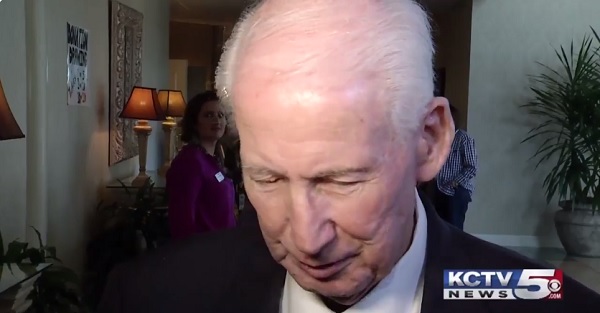 Twitter/Andrew Carter
UPDATE: It looks like Kansas State has finally reversed their decision.
It looks like Sutton will be free to transfer to any of the original schools that he requested.
***Original story below***
---
A messy situation at Kansas State could be getting even messier.
News emerged on Thursday that Kansas State wide receiver Corey Sutton was being completely blocked from transferring by the school, even though Sutton's options including FCS and Division-II schools. Late on Thursday evening, head coach Bill Snyder explained exactly why he wasn't giving Sutton a free pass to transfer.
The first part of Snyder's argument is often the first defense of blocking transfers; every team is going to have backups, and you have to get those guys to stay around and stay committed to the team. That makes some sense, even if it still is a bit absurd for this situation to completely block one guy from leaving.
Where things get messy, though, is that Snyder also appeared to reveal that Sutton had failed two drug tests in the past.
"This young man's been in trouble twice, tested positive twice," Snyder said. "I've never kept a player in our program who's tested positive twice. We have some rules in the athletic department that allowed that to happen this time."
Of course, that quote brings up it's own conundrum; if he's not usually satisfied with keeping a player that has failed two tests, then why is he so adamant about preventing Sutton from transferring, particularly to FCS or Division-II schools?
Just let Sutton leave at this point. It only makes sense at this point.