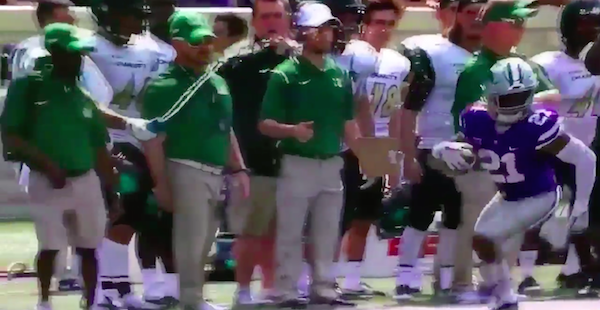 Barstooltweetss/Twitter
Barstooltweetss/Twitter
Kansas State dominating Charlotte, 55-7, in their Week 2 matchup and things got ugly during a 30-yard touchdown run by Kendall Adams after a fumble recovery.
However, Adams got a bit more than he bargained for on the play. A coach on the Charlotte sideline was captured spraying water on the defensive back during his interception return, as show in the tweet below:
Well, that's one way to do it. He should probably expect some sort of punishment from the conference because that's the very definition of unsportsmanlike.
Unfortunately for the 49ers, the water didn't seem to bother Adams as he galloped into the end zone unfazed.