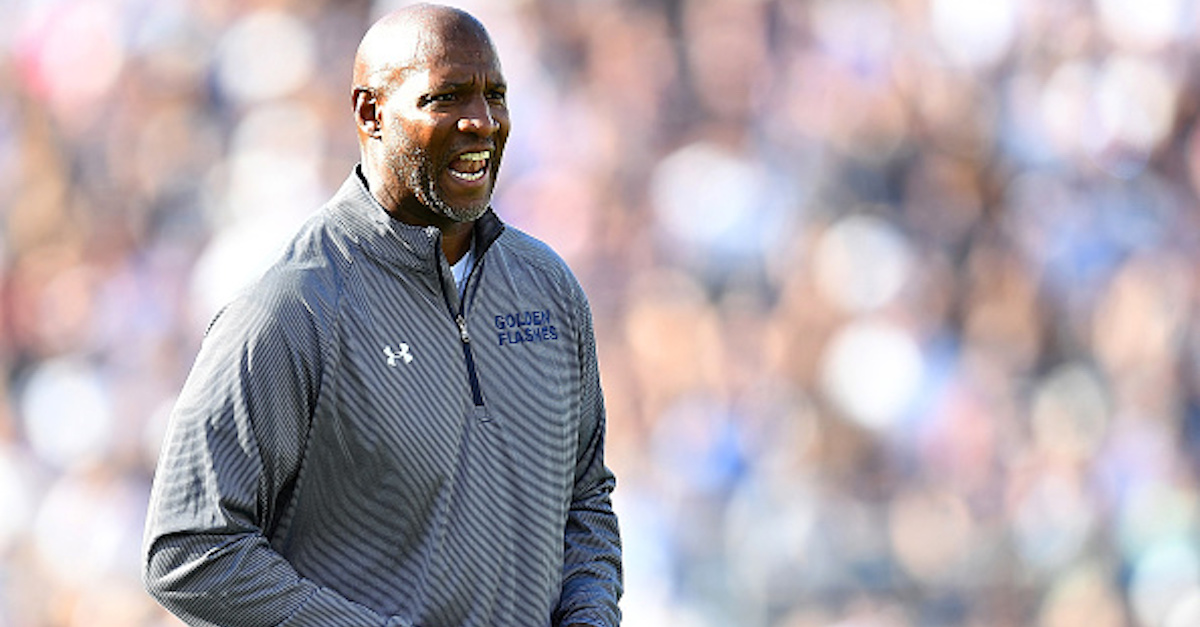 Joe Sargent/Getty Images
STATE COLLEGE, PA - SEPTEMBER 3: Head coach Paul Haynes of the Kent State Golden Flashes looks on during the second quarter against the Penn State Nittany Lions at Beaver Stadium on September 3, 2016 in State College, Pennsylvania. (Photo by Joe Sargent/Getty Images)
The vast majority of the coaching carousel has been settled and, even if it was a (very) wild ride thanks to the good folks at Tennessee and others, that is pretty much normal for a college football offseason. However, one interesting FBS job remains open and, according to one report, it certainly isn't for a lack of trying.
Zach Barnett of Football Scoop brings word that, since Paul Haynes was fired at Kent State on Nov. 22, the program has reached out to "at least 15 coaches" and all of those potential candidates have spurned offers from the program. While not every overture is included in the report, some of the focus centers on South Dakota's Bob Nielson, who was apparently the most prominent name linked to the job, but he passed and craziness seems to have broken loose as a result.
Various names continue to be associated, including Mount Union's Vince Kehres and Kansas quarterback coach (and brother of Oklahoma's head coach) Garrett Riley. Still, the notion that a program was squashed by more than a dozen different names certainly is not normal and this is a pretty rough look for Kent State at this (very) late hour in the process.